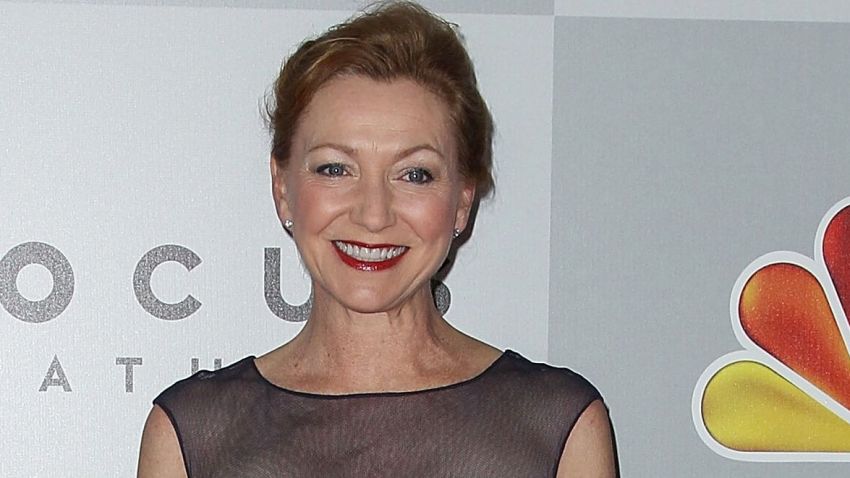 Julie White takes over for Sigourney Weaver Tuesday in last season's hit comedy "Vanya and Sonia and Masha and Spike," and the Tony-winner ("The Little Dog Laughed") has plans to change things up.
In "Vanya ...," which won the 2013 Tony Award for Best Play, Masha is the self-absorbed actress who returns to her childhood home, a rambling Pennsylvania farmhouse, with a 20-something-year-old hunk, Spike (Billy Magnussen), in tow. Masha's presence throws into turmoil the lives of her two siblings, Vanya and Sonia (David Hyde Pierce and Kristine Nielsen).
"Sigourney had the star bit in her hip pocket because, to an audience, she just is," White tells the New York Post's Elisabeth Vincentelli. "I had to go more on the text. (Masha) has starred in a franchise called 'Sexy Killer,' so I decided to make her a total ... badass." Adds White: "There's a soupcon of Bruce Willis in my Masha."
White, a Texas native, came on the scene in the mid '90s sitcom "Grace Under Fire," yucking it up opposite Brett Butler's single mom. She told the Post that stepping into Christopher Durang's comedy on Weaver's heels "is like jumping on a speeding train."
"The fear, of course, is that you're going to take a bad step and be run over," she said.
Hyde Pierce said he perceives a subtle difference between his two sexy co-stars: "Maybe the difference is that Sigourney is more of a goddess and Julie is more of a spitfire."
"Vanya and Sonia and Masha and Spike" ends its run on Aug. 25.