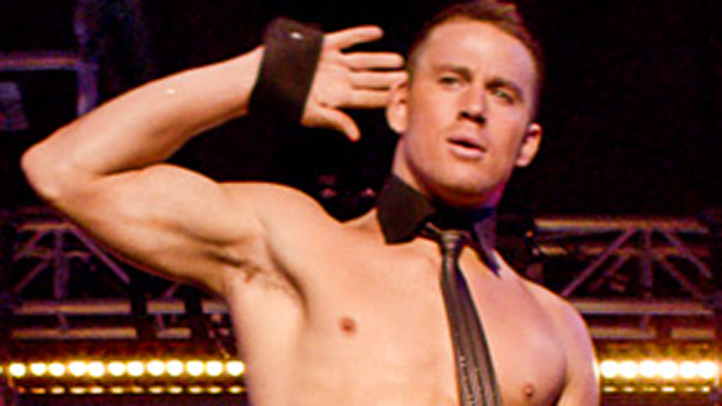 "Magic Mike," which pulled down nearly $40 million at the weekend box office -- mostly in 5s and 10s, we imagine -- could be headed for Broadway.
Channing Tatum, whose one-time career as an exotic dancer is the basis for the film, has discussed the project with director Steven Soderburgh and writer Reid Carolin, who would prep the book. William Morris theater agent John Buzzetti is reportedly involved in assembling the package. Plans for a Broadway-version of the stripper story were first reported last week by Deadline.com.
"Magic Mike" stars Tatum as a stripper with a heart of gold and abs of Tungsten; Matthew McConaughey is the owner of a nightclub and Alex Pettyfer is "The Kid" Tatum takes under his wings.
Hopes are that the beefcake will hit Broadway next summer.
Broadway's most recent musical about male strippers, "The Full Monty" -- also inspired by a film--played 770 performances.
Tatum told Entertainment Weekly he began taking the idea seriously after co-star Matt Bomer ("White Collar") started singing on stage and told him: "This would kill as a musical." Don't expect Tatum to be performing his striptease eight shows a week, though: "I'm a huge fan of stage. But if it's a musical, I'd need a lot of singing classes," he says.
And Carolin
shared his feelings
with USA Today: "I'm almost more excited about that than the movie, because I think it's the perfect thing for women to go see on Broadway, to be participants in the show."