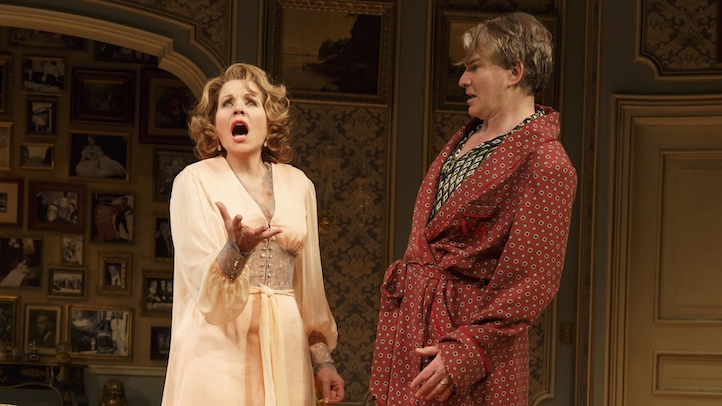 "Living on Love," the new comedy starring opera soprano Renée Fleming, will play its final performance Sunday, May 3 at the Longacre Theatre.
At the time of its closing, it will have played just 21 previews and 16 regular performances, having only opened April 20.
The play, written by Joe DiPietro and based on Garson Kanin's "Peccadillo," was snubbed in Tuesday's 2015 Tony nominations. According to numbers reported by The Broadway League, the production only brought in $170,833 last week -- a mere 16 percent of its $957,048 gross potential.
Douglas Sills stars alongside Fleming's soprano, playing her hothead, womanizing maestro husband. The two get into a competition to see who can complete their respective memoirs first, with Jerry O'Connell and "Veep" star Anna Chlumsky playing their frustrated ghostwriters.
Kathleen Marshall, who worked with Joe DiPietro a few seasons back on "Nice Work If You Can Get It," directs.
Customers who purchased tickets to "Living on Love" after May 3 can contact their point of purchase for exchanges and refunds.