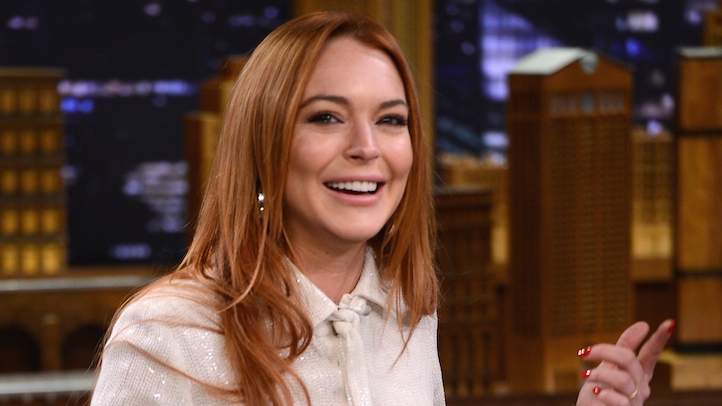 While you were getting kicked out of "Cabaret," Shia LaBeouf, here's what was happening this week In the Wings.
Lindsay Lohan makes "Speed-the-Plow" official. We told you last week that the "Mean Girls" actress said she'd make her stage debut in a London revival of "Speed-the-Plow." Well, it's official. Directed by Lindsay Posner, the revival of David Mamet's play will begin performances at London's Playhouse Theatre on Sept. 24, and run through Nov. 30. Just stay away from the sushi, OK Lindsay! [More info]
America Ferrera will star in "Lips Together, Teeth Apart." The Emmy-winning actress, known to many for her leading role on ABC's "Ugly Betty," has joined the cast of the Second Stage revival of Terrence McNally's comedy, which will play Off-Broadway's Tony Kiser Theatre beginning Oct. 7, with a Nov. 5 opening. Joining Ferrera in the Peter DuBois-directed production are Michael Chernus ("In the Wake"), Tracee Chimo ("Bad Jews") and Austin Lysy ("The American Plan"). This will be a reunion of sorts for Chernus and Chimo, who play a couple on the hit Netflix series "Orange is the New Black." [More info]
If you wanted to see Carey Mulligan and Billy Nighy in "Skylight" but couldn't make it to London, well then good news! The critically acclaimed production of David Hare's play will be broadcast to movie theaters worldwide on Oct. 23, courtesy of National Theatre Life. The London production's limited engagement ends on Aug. 23. [More info]
Holly Hunter, Bill Pullman, Dianne Wiest, Cynthia Nixon and Jesse Eisenberg among names attached to the New Group's 20th anniversary season. The 2014-15 season starts with Hunter and Pullman in David Rabe's "Sticks and Bones." Wiest and Tony winner Tonya Pinkins will then star in 'Rasheeda Speaking," directed by Nixon. The third play of the season is a new work called "The Spoils," written by Eisenberg. All three shows will be presented at the Pershing Square Signature Center. [More info]
Planning on seeing a show over July 4th week/weekend? Broadway has some special holiday showtimes. Alternate curtain times include more Thursday and Friday matinees and additional Monday and weekend performances. To see what time your favorite show is playing, visit Broadway.org.