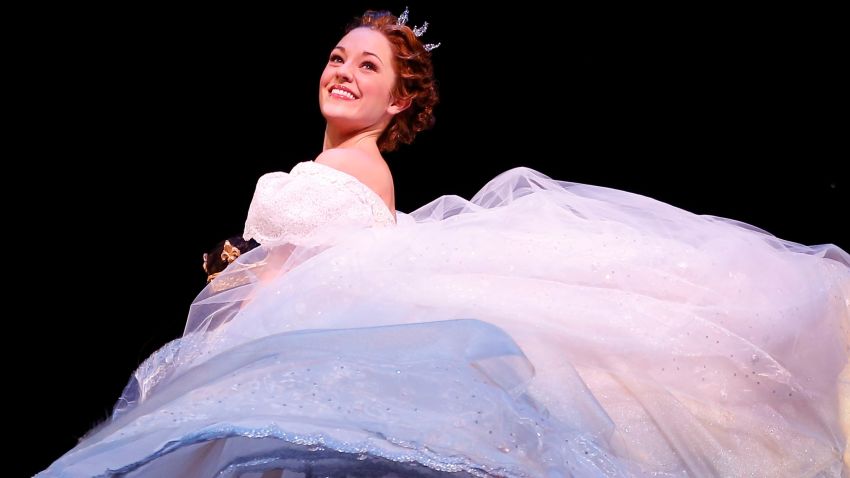 Laura Osnes, the slipper-misplacing star of "Rodgers & Hammerstein's Cinderella," has launched a video diary to capture behind-the-scenes moments at the Broadway Theatre, where the musical opens Sunday. Christened "The Princess Diary," Osnes' first effort launches today on Broadway.com. New episodes will post every Thursday.
"Rodgers & Hammerstein's Cinderella" was originally written for a 1957 TV production that starred Julie Andrews. This marks the first time it's been mounted on Broadway.
The show includes numbers from the original score, such as "Impossible/It's Possible," as well as additional Rodgers and Hammerstein songs originally composed for other musicals. There's also a new book, by writer Douglas Carter Beane, author of the Tony-nominated 2006 play "The Little Dog Laughed" and the 2007 stage "Xanadu."
Osnes first arrived in New York after winning the 2007 NBC series "Grease: You're the One That I Want!" Roles followed in "Anything Goes" and "South Pacific," and she earned a Tony nomination last year for her turn opposite "Smash" star Jeremy Jordan in the short-lived "Bonnie & Clyde."
A newspaper profile last weekend made note that the Minnesota native, 27, has a snark-free value system that's steered her away from risque career choices, such as the lead in a replacement cast of "Avenue Q," which Osnes declined. "It would be a good next move, but I don't think for me, personally, it's the best next move," Osnes told New York Times writer Dave Itzkoff.
An introduction to the cast and creative team of "Cinderella" is below.