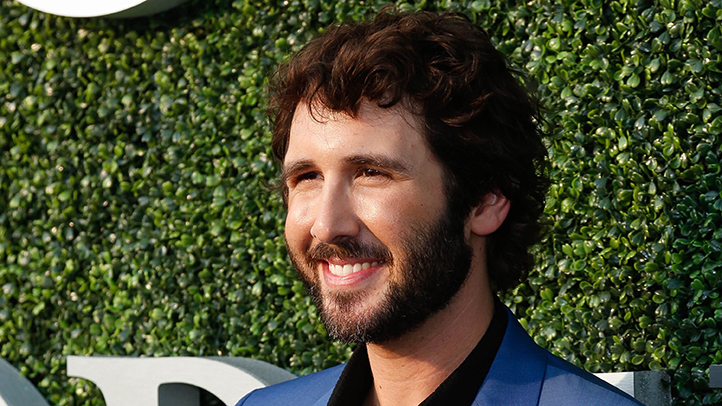 Singer Josh Groban will make his Broadway debut next season in the Broadway premiere of Dave Malloy's electropop opera "Natasha, Pierre & the Great Comet of 1812."
The musical, which is adapted from a 70-page section of Tolstoy's "War and Peace," will arrive on the Great White way in September -- though no theater, dates or other casting have been announced.
"Natasha, Pierre & the Great Comet of 1812" premiered at the off-Broadway Ars Nova Theater in 2012, with direction from Rachel Chavkin and a cast including "Hamilton" star Phillipa Soo. The show moved to spaces in the Meatpacking District and Times Square between 2013 and 2014. Its latest staging opens this week at Boston's American Repertory Theater.
Groban will play Pierre in the show. Malloy, who first played Pierre, told the New York Times he's expanding it for Groban, adding a new aria written while listening to Groban's albums.
The immersive dinner theater experience of "Great Comet," with vodka and pierogis flowing throughout, is expected to remain on Broadway. Designer Mimi Lien is planning to build small stages around the audience -- and audience seating on stage -- to keep the action fluid.
Groban told the Times he chose the role for his Broadway debut because it would be unexpected to his fans.
"I wanted it to be a show and a character that forced me to get a little bit out of my comfort zone and do something that people haven't seen before," Groban said.
Groban has long been a supporter of Broadway. His latest album, Stages, is composed nearly entirely of show tunes, including songs from "Les Misérables," "Phantom of the Opera" and "Into the Woods." There's even a duet with six-time Tony winner Audra McDonald.