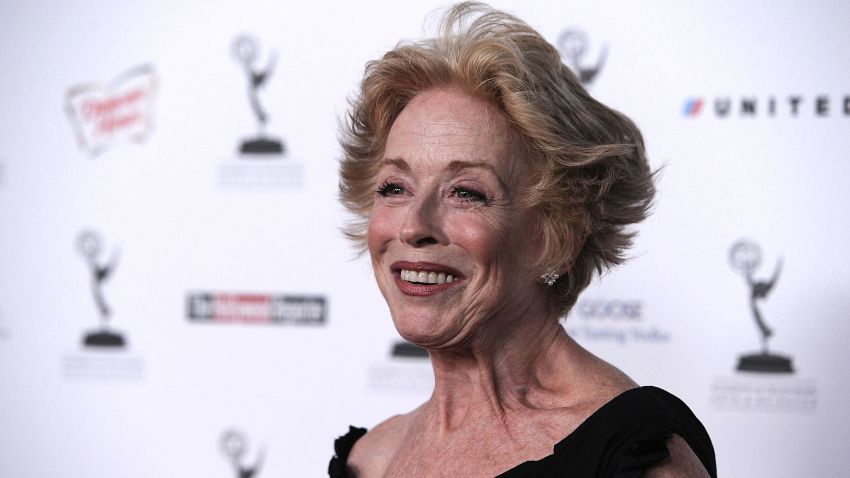 Holland Taylor, the Emmy-winning actress known for her role as the sarcastic mother on "Two and a Half Men," has written and will a star in a Broadway-bound play based on the life of late Texas Gov. Ann Richards.
"Ann" will open on at Lincoln Center Theater's Vivian Beaumont Theater on March 7, 2013.
Taylor has been fine-tuning the play for four years, interviewing people who knew the governor, watching hours of video coverage and pouring over reams of Richards' personal and public papers at the University of Texas. Richards died in 2006.
Early on, "Ann" played to sell-out audiences in San Antonio and Austin, Texas. It went on to a successful stagings in Chicago and the Kennedy Center in Washington, D.C.
In an interview with Playbill last year, Taylor explained her fascination with the Lone Star State legend.
"She was bigger than politics. She was only governor for four years. She was a person who lived with an aggressive viewpoint in life where she was never sort of "Chicken Little," the way I, for instance, am."
Benjamin Endsley Klein will direct the one-person show.
Coincidentally, Taylor isn't the only brash actress currently touring with a one-woman show about a crusading Texan with an outsized personality: Kathleen Turner continues through October at Arena Stage in Washington, D.C., with "Red Hot Patriot: The Kick-Ass Wit of Molly Ivins," written by twin-sister journalists Margaret and Allison Engel.