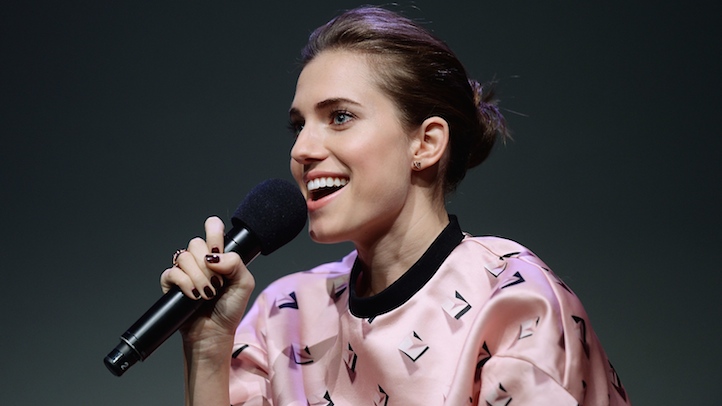 Allison Williams, who plays Marnie on HBO's hit series "Girls," has been cast in the title role of NBC's upcoming live telecast of the classic musical "Peter Pan."
Williams joins Christopher Walken, who, as previously announced, will play Captain Hook.
"I have wanted to play Peter Pan since I was about three years old, so this is a dream come true," Williams said. "It's such an honor to be a part of this adventure and I'm very excited to get to work with this extraordinarily talented team. And besides what could go wrong in a live televised production with simultaneous flying, sword fighting and singing?"
Williams has a background in singing. Her character on "Girls" is an aspiring singer and has performed a range of songs on the show, from Edie Brickell's "What I Am" to "Take Me Or Leave Me" from "Rent."
Williams should also feel at home in the NBC family. Her father is "NBC Nightly News" anchor Brian Williams.
"We couldn't be happier that Allison Williams is our Peter Pan," said NBC Entertainment chairman Robert Gleenblatt. "She's a lovely rising star on the award-winning show 'Girls' — where she occasionally shows off her incredible vocal talent — and we think she will bring the perfect blend of 'boyish' vulnerability and bravado to save the day against Christopher Walken's powerful Captain Hook."
"Peter Pan Live!" is NBC's highly anticipated follow-up to last year's "The Sound of Music Live!" which brought upwards of 18.62 million live viewers — NBC's highest Thursday night viewership for an entertainment program since the series finale of Frasier in 2004. The classic musical, featuring songs such as "I'm Flying" and "I Won't Grow Up," comes with a book by J.M. Barrie and a score by Mark "Moose" Charlap and Carolyn Lee, with additional songs by Jule Styne, Betty Comden and Adolph Green.
"Peter Pan Live!" will air Dec. 4 on NBC.