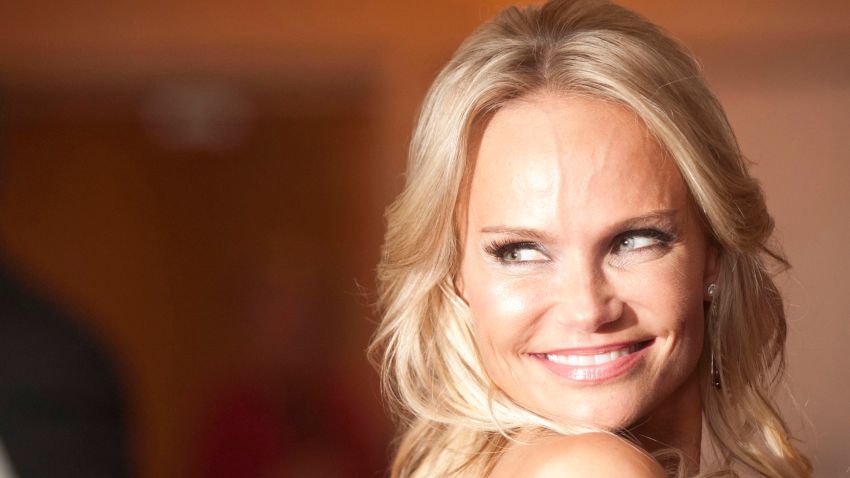 Please consider the below YouTube video your antidote to the Miley Cyrus shenanigans at last night's VMAs.
Many a Facebook user awoke this morning to news feed footage of Broadway talent Kristin Chenoweth in a duet with a singer pulled from the audience during a Hollywood Bowl concert. (Go on, find it amid the "Breaking Bad" spoilers and snarky comments about Joey Fatone's waistline.)
The video was taped Friday night. Chenoweth, accompanied by the L.A. Philharmonic, was preparing to sing "For Good," the sweet song about love and forgiveness from Broadway's "Wicked." As the musical's original Glinda, Chenoweth once sang the song opposite Idina Menzel's Elphaba.
Back to Friday: Chenoweth stepped into the audience to find a worthy duet partner, and eventually stumbled on Sarah Horn. Once up on stage, Horn told the headliner she teaches voice lessons, which we'll point out is not quite the same thing as saying: "I'm a singer."
As 1.4 million people (and counting...) now know, Horn stepped up to the plate with poise, matching Chenoweth note for note, and harmonizing with such precision that Chenoweth finally exclaimed: "Holy crap!"
Horn has shared the story of the episode in her own words with BroadwayWorld.com, describing how she felt on stage: "The 10,000+ people of the Bowl faded away. There was no one else there." We were particularly touched by her post-performance self-awareness: "I didn't notice until after I'd left the Bowl that I was wearing a green shirt and a floor length green skirt ... How much more Elphaba-looking can a regular gal get?"
This whole episode reminded us of the time earlier this year that Billy Joel plucked college student Michael Pollack from the audience during a lecture at Vanderbilt University, and this ensued. Below, Chenoweth and Horn perform "For Good."
Follow Robert Kahn on Twitter@RobertKahn