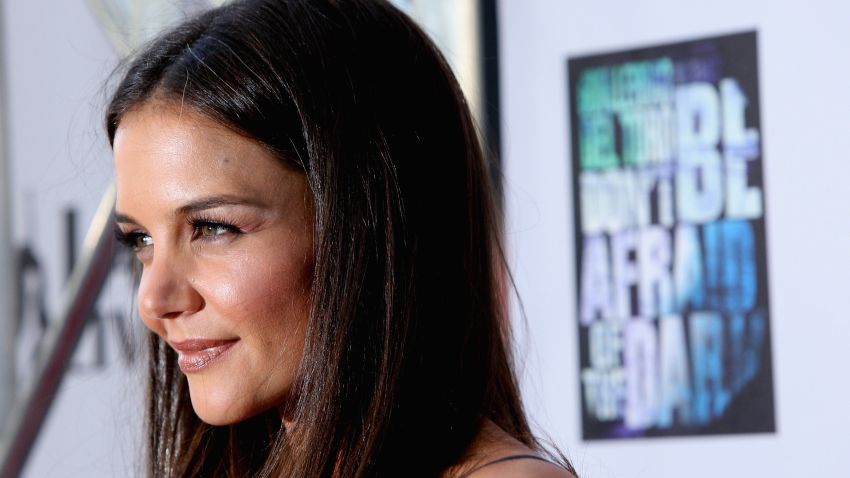 New divorcée Katie Holmes will return to Broadway this fall in "Dead Accounts," a comedy by Theresa Rebeck ("Seminar"). The actress, 33, last took to the New York stage in the 2008 revival of "All My Sons."
The play centers on Holmes' character's brother, Jack, who returns home to Ohio with a multitude of secrets. Holmes will play Lorna, who still lives at home with her parents. Tony Award winner Jack O'Brien ("Hairspray") directs the production, slated for the Music Box Theater.
"Jack's unexpected return throws his family into a frenzy, and his sister Lorna needs answers," a press release from the producers states. "Is he coming home or running away? Where is his wife everyone hates? And how did he get all that money?"
Rebeck is the creator of NBC's "Smash." Visit deadaccountsonbroadway.com for more.
In other casting news, Glenn Close, who just received her fourth Emmy nomination for playing New York attorney Patty Hewes on "Damages," has signed on to voice "The Giant" in the Shakespeare in the Park production of "Into the Woods."
Close is the final addition to a cast that includes Amy Adams, Donna Murphy, Denis O'Hare and Chip Zien. The musical, with a Tony-winning score by Stephen Sondheim, will be staged at the Delacorte Theater from July 23 to Aug. 25.
The Public Theater will offer free tickets through a Virtual Ticketing lottery at shakespeareinthepark.org on the day of the show.
And in the interest of equal time for animals, there's word that Little Orphan Annie has found her Sandy.
Award-winning animal trainer William Berloni, who discovered the original Sandy for the 1977 production of "Annie," has chosen Sunny, a 2-year-old female terrier mix from Houston, to be Annie's companion in the revival coming this fall. Previews begin Oct. 3 at the Palace Theatre.
"The most talented animals are right there under your nose," Berloni told Playbill. A clip of Sunny's introduction on "The Today Show" is here.