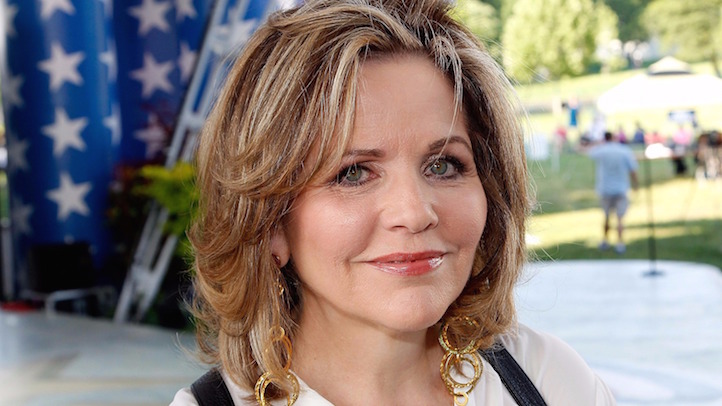 June will be busting out all over Broadway next spring, when Rodgers and Hammerstein's celebrated musical "Carousel" returns to the rialto.
A new revival of the 1945 American classic — which features musical theatre standards like "If I Loved You" and "You'll Never Walk Alone" — is set to open March 23, 2018 at a theater to be announced.
It'll come with a superstar cast and creative team, starting with Tony winner Jessie Mueller ("Beautiful") as millworker Julie Jordan. The 34-year-old actress just finished a year-long run in "Waitress."
Her character begins an ill-fated romance in the piece with carnival barker Billy Bigelow, played by Tony nominee Joshua Henry, 32. He's currently starring as Aaron Burr in the touring production of "Hamilton."
Joining them will be renowned opera star Renée Fleming as Nettie Fowler — who sings the show's rousing number "June is Bustin' Out All Over." The Grammy-winning soprano, 58, is said to be making her retirement from traditional operatic repertoire on the Metropolitan Opera stage this season in "Der Rosenkavalier."
She made her Broadway debut in 2015's "Living on Love."
Amar Ramasar (Jigger) and Brittany Pollack (Louise) – two dancers from the New York City Ballet — will also star. Their characters figure prominently in the show's well-known dream ballet sequence.
Direction will come from three-time Tony winner Jack O'Brien ("Hairspray," "Charlie and the Chocolate Factory"), while New York City Ballet resident choreographer Justin Peck will make his Broadway choreography debut.
This will be the fourth Broadway revival of "Carousel," which features music by Rodgers and a book and lyrics by Hammerstein II. The last was a 1994 Lincoln Center production that picked up five Tony Awards — including one for Audra McDonald, her first of what is now six.