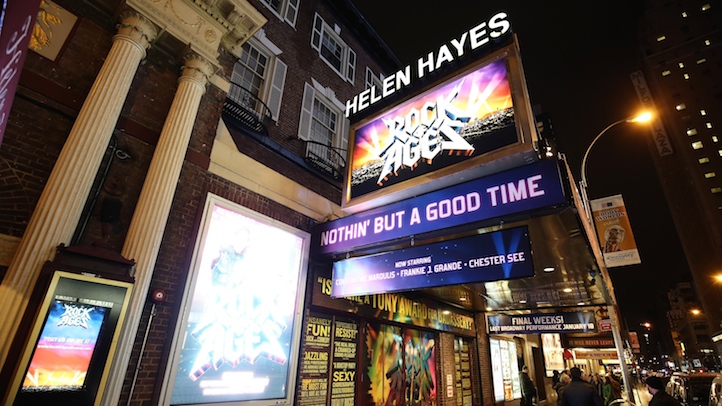 After tense negotiations, Off-Broadway theater company Second Stage Theatre has purchased its first Broadway house -- The Helen Hayes Theatre.
Located on West 44th Street, the Helen Hayes is the smallest theater on Broadway, with only 597 seats. It opened in 1912, as the Little Theatre, and during its history has housed television and radio shows for ABC and CBS.
The theater, named after the legendary actress, has been dark since the long-running hit "Rock of Ages" closed early this year.
Second Stage plans to dedicate the Helen Hayes exclusively to producing the work of living American playwrights. It will be the only house on Broadway with that mission.
"We pledge to keep our new theater a bustling center of activity on Broadway,' said Second Stage Founder and Artistic Director Carole Rothman. "Nurturing not only new plays from established and emerging writers but also feeding a new, diverse generation of theatergoers who will help keep American plays at the heart of the Broadway experience."
The group plans to hold its first Broadway production at the theater during the 2017-18 season. A renovation by The Rockwell Group will begin in 2016.
Just because Second Stage is entering the Broadway space doesn't mean they'll be vacating their Off-Broadway houses. They'll continue to lease and operate the McGinn/Cazale Theatre on the Upper West Side and the Tony Kiser Theatre in Midtown.

For more information about the Second Stage Theatre, visit www.2stonbroadway.com.