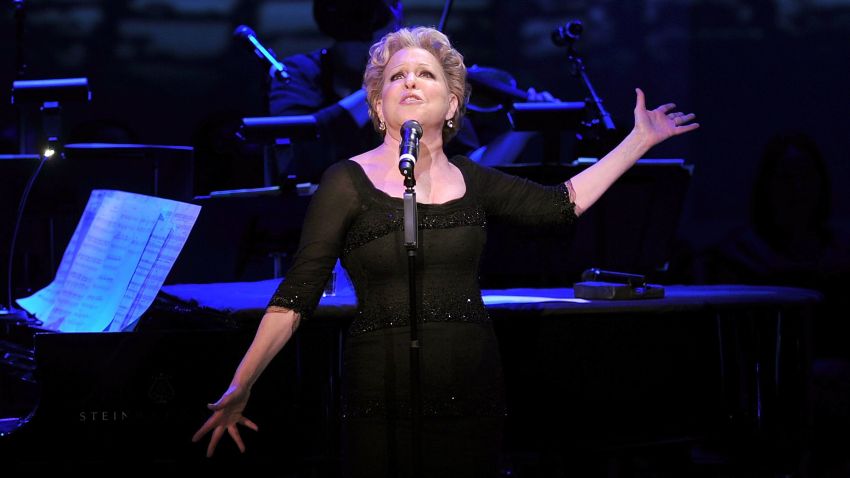 Bette Midler will return to Broadway for the first time in 30 years this spring, starring in a new one-woman play by "Skyfall" writer John Logan about the tough-talking Hollywood agent Sue Mengers.

"I'll Eat You Last: A Chat with Sue Mengers" will be directed by Joe Mantello and will open on April 24 at a Shubert theater to be announced.
Mengers, who died in 2011, was a refugee from Nazi Germany who became the first female "superagent"at a time when female talent agents were rarities. Her clients included Candice Bergen, Faye Dunaway, Bob Fosse, Steve McQueen, Burt Reynolds and Barbra Streisand, who was maid-of-honor at Mengers' 1973 wedding to the late Belgian writer-director Jean-Claude Tramont.
Playwright Logan ("Red") said he wrote the script with Midler in mind to star.

In a statement, he recalled meeting Mengers "only once," at a dinner party: "The kaftan, constant cigarettes, tinted glasses, and perfect blond hair were much in evidence; so too the deliciously wicked wit and stevedore language. But something else fascinated me just as much: a sense of sadness, a deep resignation; a woman whose time had passed her by."
Among the "I'll Eat You Last" producers is Vanity Fair editor Graydon Carter. He was a longtime Mengers associate, and this marks his first excursion into professional theater.
Midler is the multi-talented entertainer and New York parks champion who began her career as an understudy in the original run of "Fiddler on the Roof." Her concert tour "Bette! Divine Madness" ended its run on Broadway in 1980. She was a producer of the recent "Priscilla Queen of the Desert."
Ticket information will be forthcoming.