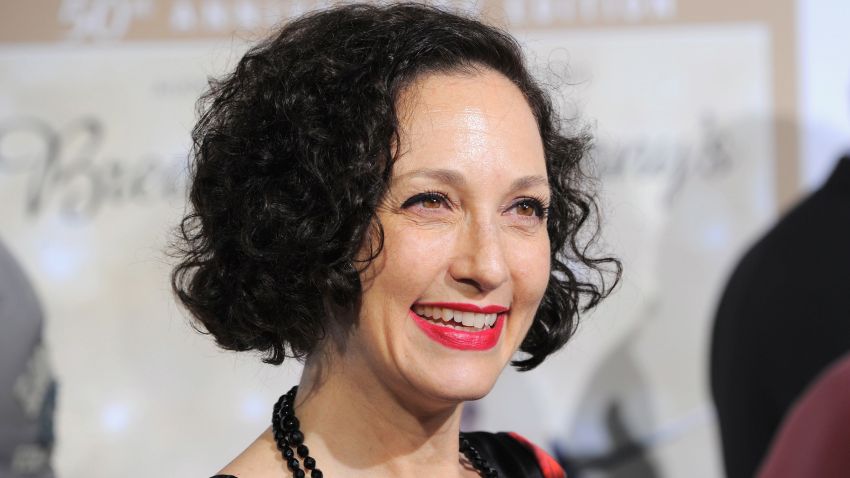 Broadway fans adore Bebe Neuwirth for her Tony-winning turns in "Sweet Charity" and "Chicago," while TV audiences have fond memories of her as stern Lilith Crane on "Cheers."

This week, New Yorkers see a new side of Neuwirth as she debuts her cabaret act, "Stories with Piano #4," at 54 Below, "Broadway's nightclub."
"Stories with Piano #4" has Neuwirth performing a collection of story-songs by the likes of Kurt Weill, Frank Loesser and Irving Berlin, with a couple of Kander & Ebb tunes thrown in for good measure ("Ring Them Bells," for one). Many are also on her recent debut solo recording, "Porcelain."

Says Neuwirth: "I'm very interested in the characters and these moments in their lives that are best expressed in song."
Neuwirth sat down with NBC 4 New York at 54 Below to talk about the act, which she's been developing with pianist Scott Cady since 2008. She's at 54 Below through March 23.
NBC4NY: Tell us about "Stories for Piano No. 4." You're not focusing on Broadway standards, and almost all of them are "story songs," which tell a certain type of tale, sometimes sad, sometimes happy.

BN: I find that when I perform the show, it's not about the sound of my voice as much as it is the emotional life of the stories. Some are more personal to me than others. A lot of them are, "That's a story that breaks my heart, or makes me laugh." And there are a few that are very personal, and those are the dance songs. I actually include "The Bilbao Song" (from the Kurt Weill musical "Happy End") because, though it might not be in the lyrics, to me it's about creating dance.
NBC4NY: It was nice to hear "Mr. Bojangles" during your rehearsal, and really not a song I would've expected from you.

BN: Oh, I think that's an extraordinary song. Of course, I heard it on the radio when I was a kid. Then, I was in "Dancin'" on Broadway, when I was also a kid -- I was about 23. Bob Fosse created a number using the song and he had Mr. Bojangles on stage, dancing. There was a younger man dancing as "the spirit" of Bojangles, and then he had a balladeer on the edge of the stage singing the song. I thought it was the most exquisite exploration of what it means to be a dancer. ... When I was in "Fosse," Ann Reinking put it into the show as well, so I got to be around the number again. ... It's very personal. I am singing about someone very specific, but I don't want to put that on the audience. I want the audience to have their own experience of it. Just like I don't want to talk about my own heartbreak when I sing "Surabaya Johnny" (also from "Happy End"). I just want to say: "This is about real heartbreak." You don't need to know those things about my life. You have your own experience of it.
NBC4NY: We recently saw you in the Manhattan Theatre Club's "Golden Age." Will you be back on Broadway again soon?

BN: Oh, I'd love to be. I have no plans, but the interesting thing about this business is you never know what's around the corner.
NBC4NY: Let's move to TV. You shot a pilot for Amazon Studios, "Browsers," a half-hour musical comedy written by David Javerbaum, the former "Daily Show" executive producer who has also written for Neil Patrick Harris and the Tonys. Where do things stand with that?

BN: Oh, it was so fun. It takes place in the offices of an online news magazine, and it's about the interns who come to work there. I play the woman who owns it and she's this eccentric "creator-destroyer." I sing and dance, and what David has done is create a musical where people don't just burst into song. It's internal, about the conversations they're having with themselves, so it isn't presentational. And that's very interesting and it goes along with the sotto voce subtle humor of the piece. I could tell you the name of the song that I sing, but I won't because it's got an obscene word in it.
NBC4NY: Everyone's paying close attention to how businesses like Netflix and Amazon do with the creation of new TV series.

BN: It's exciting to be on the vanguard of where things are going to be happening. When TV started it was live, then it was recorded. Then there was video and film. Then there was cable and cable networks. And it all just keeps growing and expanding and refining. It was a pilot, so who knows what's going to happen?
NBC4NY: A week or two ago we saw you on "The Good Wife" as a judge, a very objective woman quick with a decision in a complicated situation. Would you make a good judge in real life?

BN: I don't think so. I get too emotionally involved and I couldn't stand apart from things that were going on. And also, I pick up on people's behavior and their body language. I once recused myself from a voir dire because the defendant walked down the hallway in front of all the potential jurors whistling the theme from "The Godfather." And I thought, "You've been accused of a terrible crime and you have the hubris and audacity to sing that? You're guilty, guilty, guilty."
For information on this week's 54 Below shows, click here. To learn more about "Porcelain," Neuwith's first solo recording, visit The Leopard Works Records site.
Follow Robert Kahn on Twitter @RobertKahn