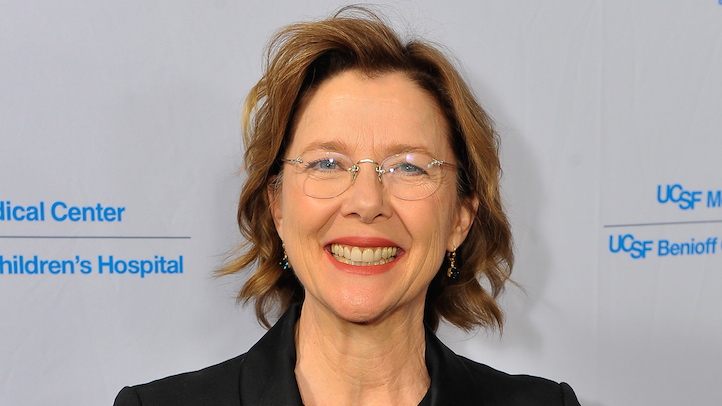 The Public Theater has finalized its cast for this summer's Shakespeare in the Park production of "King Lear." As if the bait of John Lithgow in the title role wasn't enough to get you to the Delacorte Theatre, the Public has added Oscar-nominated actress Annette Bening ("American Beauty," "The Kids Are All Right") to the cast.
This will be Annette Bening's debut with The Public Theater. She was last seen on Broadway in 1988's "Coastal Disturbances," for which she was nominated for a Tony Award. Bening will play Goneril, the eldest of Lear's daughters. Jessica Hecht ("The Assembled Parties" and Jessica Collins ("Les Liaisons Dangereuses") will play Lear's other daughters, Regan and Cordelia, respectively.
Daniel Sullivan, who recently directed Shakespeare in the Park productions of "The Comedy of Errors" and "The Merchant of Venice," will direct "King Lear" Performances will run July 22 to Aug. 17, with an official opening on Aug. 5.
"King Lear" will be the second show of The Public's Shakespeare in the Park season. The first show, "Much Ado About Nothing," begins previews June 3 and runs until July 6, with an official opening on June 16. That production, directed by Jack O'Brien, stars Hamish Linklater and Tony Award nominee Lily Rabe.
As always, tickets to all Shakespeare in the Park productions are free and distributed, two per person, at the Delacorte Theater in Central Park the day of the show. Tickets are also available each day via a virtual ticketing lottery at shakespeareinthepark.org.