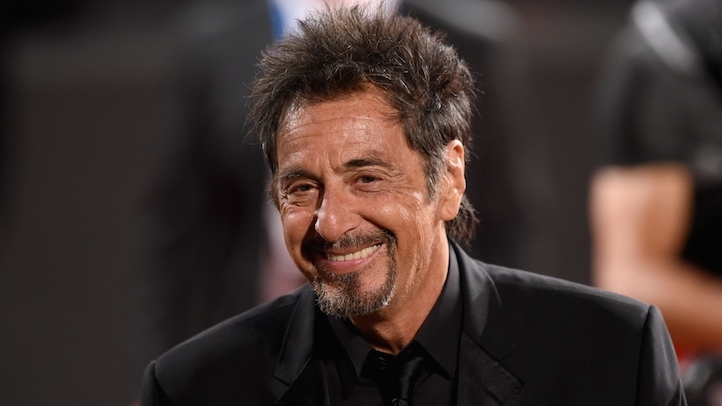 Al Pacino will return to the Great White Way in the fall of 2015 in the world premiere of a new David Mamet play, "China Doll."
Pacino will play Mickey Ross, a billionaire with a young fiancee on the verge of semi-retirement who takes one last phone call before leaving for the day. Trouble, inevitably, ensues. David Mamet has said he wrote the play specifically for Pacino, who said he was excited about the role.
"For me over the years, the relationship and the collaboration with David Mamet has been one of the richest and most rewarding," Pacino said in a statement. "We've done four projects together and the opportunity to create a new character in the David Mamet canon was an opportunity I couldn't pass up."
Pacino said he was "blown away" by the play, adding that it's "one of the most daunting and challenging roles I've been given to explore onstage. It's a special gift to originate a role in the theatre, especially written by such a formidable writer and I haven't done that in a long, long time."
The two-time Tony-winner was last seen on Broadway in another Mamet play -- 2012's revival of the Pulitzer Prize-winning drama "Glengarry Glen Ross." (Pacino played Shelly Levene). He also received a 2011 Tony nomination for his role in the revival of "The Merchant of Venice."
Pam MacKinnon, represented this season on the boards with the revival of Edward Albee's "A Delicate Balance," will direct "China Doll." She won a 2013 Tony Award for her direction of "Who's Afraid of Virginia Woolf," and also directed 2012's Tony-winning Best Play, "Clybourne Park."
"China Doll" will begin performances in October 2015 at a Shubert theatre to be announced.