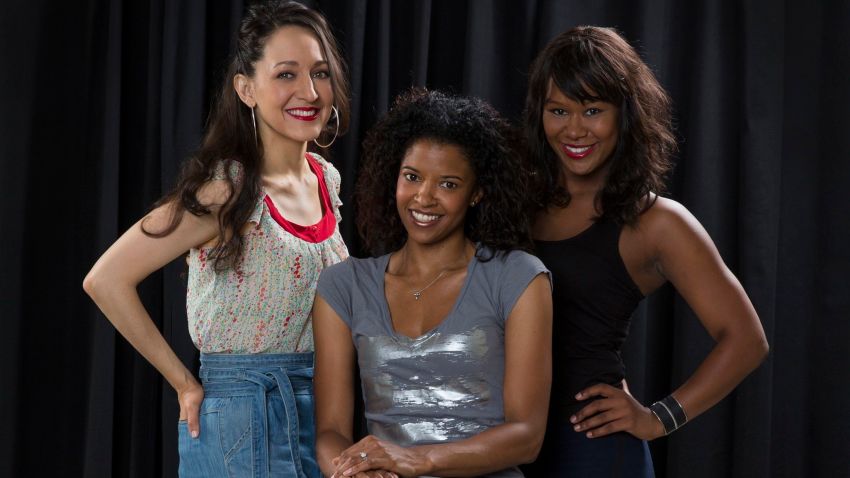 "I'm Getting My Act Together and Taking It on the Road," the final show of this summer's Encores! Off-Center series, begins its five-performance run at City Center on Wednesday.
"Getting My Act...," with book and lyrics by Gretchen Cryer -- that's Jon's mom -- was a smash when it premiered in the late '70s, a production that was created by Joseph Papp and the New York Shakespeare Festival at the Public Theater.
The lead, played by Cryer back in the day, is a former pop star and divorcee who ditches the romantic songs of her past and attempts a comeback by performing pieces that reflect the changing roles of women. With music by Nancy Ford, the show stoked the fires of feminism and ran for more than 1,100 performances, also spurring a West End production.
The Encores! Off Center production, directed and choreographed by Kathleen Marshall, includes Renée Elise Goldsberry ("The Color Purple"), Jason Rabinowitz ("... Two Guvnors"), Christina Sajous ("Spider-Man"), Jennifer Sanchez ("Ghost") and Frederick Weller (USA's "In Plain Sight").
Most tickets are $25 and be purchased online at nycitycenter.com, by calling 212-581-1212, or at the City Center box office on W. 55th Street between 6th and 7th Avenues. Gretchen Cryer, Ford and Jon Cryer will participate in a Lobby Project pre-show discussion about the musical at 7:15 p.m. on Saturday, the night of the final performance.
Broadway.com offers a sneak peak at the City Center production, below.
Follow Robert Kahn on Twitter@RobertKahn