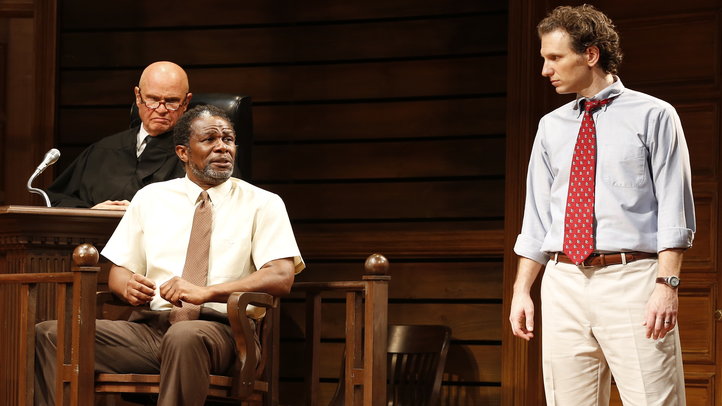 The verdict is in, and it looks like "A Time to Kill" won't have a long run on Broadway.
The new play, which was not well-received by reviewers, will have its final performance Nov. 17 at the John Golden Theatre. At that time it will have played 23 previews and 33 performances.
Adapted for the stage by Rupert Holmes, the John Grisham courtroom drama centers around the trial of Carl Lee Hanley, a black man accused of murdering two white men who raped his 10-year-old daughter.
Ethan McSweeny directs the production, which stars Sebastian Arcelus, John Douglas Thompson, Patrick Page and Ashley Williams in the roles made famous by Matthew McConaughey, Samuel L. Jackson, Kevin Spacey and Sandra Bullock in the 1996 film.
Before closing next week, "A Time to Kill" fans do have something to look forward to: John Grisham is scheduled to welcome the audience prior to the Nov. 14 performance with remarks on the novel, the play and his newest book, "Sycamore Row," which was penned as a sequel as "A Time to Kill."