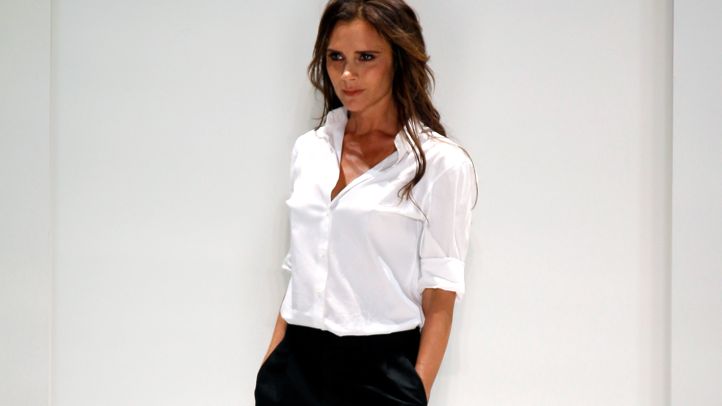 The buzz from Lincoln Center on Tuesday:
* Maybe you didn't hear, but in the midst of the Fashion Week hubub there was a New York mayoral primary election going on. PopSugar asked NYC designers who they would be voting for, and some of the results may surprise you.
* For its Best of Beauty Awards party, Allure magazine gave guests the ultimate swag-bag: a 70 pound suitcase packed with $3,000 worth of luxe beauty swag. [The Cut]

* Fashion darling Alexa Chung's new memoir-slash-style-guide, "It," isn't getting terrific reviews. The Evening Standard called it a "great big enhanced selfie," while The Guardian joked: "Ultimately, It comes across like some stoned fashion student's end-of-term mood board". Ouch. [The Front Row View]
* Given the hordes of beautiful people and sweaty dance parties, it's surprising that NYFW isn't known as a hook-up scene. The Cut investigated to discover who, if anyone, is getting lucky after leaving the tents (not surprisingly the answer is models).

* This week, Victoria Beckham tweeted her high-fashion breakfast, the Cronut. Except it wasn't actually a Cronut that Posh was nibbling—it was a pastry imposter, and Cronut inventor Dominique Ansel tweeted his disdain. "Who tricked @victoriabeckham into thinking those knockoffs were the real Cronut™? An intern who overslept and didn't wait in line? Hope not." [Fashionista]
Breakfast! Cronuts x vb pic.twitter.com/1ubgULL1C7 — Victoria Beckham (@victoriabeckham) September 9, 2013