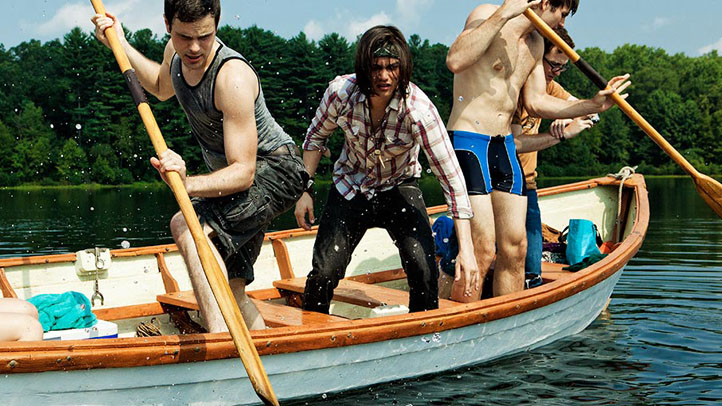 Chiller films has announced special screenings of "Beneath," the studio's latest offbeat thriller that's sure to make you think twice this summer before diving into that inviting lake water.
When a group of young friends celebrating their high school graduation journey to the remote Black Lake, their celebration turns sinister with the sudden appearance of a bloodthirsty, underwater predator. Stuck in a leaking boat with no oars and no apparent help on the horizon, the teenagers face a terror-stricken fight for survival.
"Beneath" is written by Tony Daniel and Brian D. Smith, and directed by horror icon Larry Fessenden ("The Last Winter," "Habit").
Special screenings have been scheduled in New York from July 17-23 at the IFC Center (323 Avenue of the Americas, NY 10014), and July 16 (Larry Fessenden will be in attendance) then July 19-20 at indieScreen in Williamsburg (289 Kent Ave., Brooklyn 11211).

Check out the trailer below:
Chiller Films is part of the NBC Universal family.