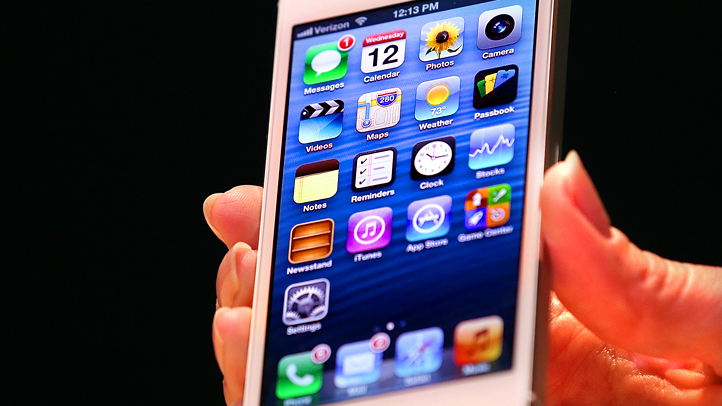 This article is sponsored by the NBC 4 and New York Giants Health & Fitness Expo, a free, open-to-the-public health event taking place at MetLife stadium on June 22 and 23. To learn more visit Nbcnewyork.com/expo.
From mingling with the New York Giants on the field at MetLife Stadium to taking rock climbing classes, there's a lot going on at the NBC 4 New York Health & Fitness Expo -- taking place June 22 and 23, 2013.

If only there was a way to keep track of everything this two-day expo has to offer.

Well, now there is. With the NBC 4 Expo to Go app, you can navigate the entire Expo all from your iPhone. The free app allows you to interact with a full site map and get real-time listings of events: Zumba and yoga classes, cooking demos from a Top Chef, passing and kicking demos on the field, and meet and greets with your favorite New York Giants and NBC 4 New York anchors and reporters. The app will also give you healthy tips and guide you to free health screenings and sponsored booths.
The Expo
The four-time Super Bowl champion New York Giants and broadcast partner NBC 4 New York are teaming up to host the very first family-friendly NBC 4 and New York Giants Health & Fitness Expo. One of the largest free and open-to-the-public health events will be held at MetLife Stadium on Saturday, June 22 and Sunday, June 23 from 11:00 a.m. – 6:00 p.m. Visitors to the Expo will have the opportunity walk on the actual field where their favorite players score touchdowns and even have access to exclusive locker room tours.
But the fun isn't limited to the locker room. New York Giants players will be on hand throughout the weekend, hanging out with fans and signing autographs, as well as NBC 4 lead sportscaster Bruce Beck and other NBC 4 anchors.

Attendees will be encouraged to learn more about healthy lifestyle choices through a series of interactive exhibits and events during the weekend. Health screenings and wellness classes will be available, while trainers and experts will cover topics ranging from men's and women's health issues and treatments, childhood obesity, and health care for the aging and elderly. Visitors will also be able to enjoy healthy cooking demos with celebrity chefs, celebrity meet and greets and autograph signings, as well as Zumba dance, yoga activities and rock climbing. You can even enter to win the hole-in-one contest by playing a world championship golf course using computer animation.

MetLife Stadium parking is free all weekend long, while the Port Authority bus service will provide transportation to and from the event. Visitors will also have the opportunity to have their hands stamped from 11 a.m.-2 p.m. for free entry to the State Fair at the Meadowlands until 6 p.m.

For more information on the NBC 4 and Giants Health & Fitness Expo, please visit Nbcnewyork.com/expo. And don't forget to download the NBC 4 NY Expo to Go app for your iPhone to get the most out of the weekend!