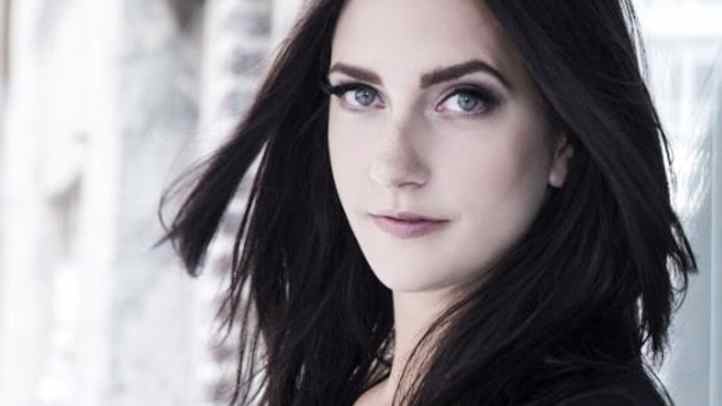 Ever since Gaga stylist Nicola Formichetti began dressing Lady Gaga in futuristic (and appropriately goth) creations by
Sally LaPointe
, we've watched the rising New York talent with special interest.
Known for her technical expertise and unusual fabric treatments, LaPointe's collections typically have a moody, dystopic vibe. But for spring '14—which
LaPointe previewed to the New York Times style section
last weekend—the designer makes a tantalizingly fresh, feminine departure, taking inspiration from "deli flowers," and specifically the contrast between organic, natural hues and "putrid" man-made shades (think acid-yellow daisies for $2.99).
By now, though, LaPointe knows how to handle the hype surrounding her Sep. 6 show (as any chosen Gaga-favorite must). Here, the designer's top tips for surviving the Fashion Week frenzy.
1. "Stay calm," advises LaPointe. "It's not cool to lose your cool."
2. When it comes to evening de-stressing, the designer opts for a killer combination. "Vanilla cupcakes and vodka at night."
3. For LaPointe, no NYFW emergency gets in the way of a few Z's. "Never pull an all nighter," she says. "There is nothing that cannot be prioritized and figured out during sane hours of the day."
4. "Redbull. Drink a ton of it."
5. "Don't forget about yourself," says LaPointe. "Do your hair and makeup before leaving the house no matter how much you don't think it matters. This is fashion after all."