Victoria Beckham has previously faced criticism for her super-skinny frame, but this time, it's not her figure that is coming under fire.
The singer-turned-fashion designer made headlines after her runway show at New York Fashion Week, which saw a number of incredibly thin models strut their stuff down the catwalk.
The 41-year-old mother of four shared a variety of behind-the-scenes images from her show, during which husband David Beckham and Vogue editor-in-chief Anna Wintour were both seated in the front row, and is facing heavy backlash on social media for her choice in models. She also picked newcomer Peyton Knight, who is just 17 years old, to close her show (to note: Knight also walked in Alexander Wang).
VIDEO: Victoria Beckham gushes about her four children
Beckham's Instagram has since become the subject of a body image debate, and the U.K.'s Guardian contacted Lorna Garner, chief operating officer of the eating disorder charity b-eat who said that "these type of images do not cause eating disorders but they escalate and exacerbate existing conditions. There is overwhelming evidence that points to these images having a very negative and damaging effect."
Additionally, Piers Morgan wrote a piece for the Daily Mail titled, "Stop with the miserable skinny models, Victoria - this is NOT how we want the world's young women to look."
Back in 2010, the former Spice Girl reportedly banned models who were too skinny from walking in her show.
PHOTOS: Victoria Beckham's best looks
E! News has reached out to Beckham's team for comment.
Here's what the folks on social media are saying:
@victoriabeckham 's #NYFW underweight models trigger and exacerbate #eatingdisorders [I speak from experience] pic.twitter.com/gsE59rInnb

— Janet (@JanetEastham) September 15, 2015
Shame on @victoriabeckham! Those models were terribly miserable and way too thin. You have a daughter now! Inspire her!

— Lucky Schwartz (@LuckySchwartz) September 15, 2015
#VBSS16 x vb pic.twitter.com/iU0EPoSNt0

— Victoria Beckham (@victoriabeckham) September 14, 2015
@victoriabeckham ever thought about real size models and not promoting under weight role models for young women!!! #responsibiltyinfame

— Jill Barker (@jilly31) September 14, 2015
All the models walking for Victoria Beckham's collection look dead. #eatsomechicken

— Celia (@ceeeelski) September 14, 2015
PHOTOS: Best looks from New York Fashion Week Spring 2016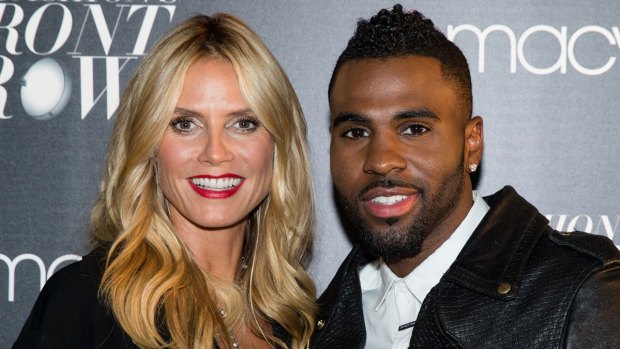 Celebs at NYFW: Spring/Summer 2016
Original Post: Victoria Beckham Under Fire For Using Super-Skinny Models in New York Fashion Week Show
© Copyright E! Online