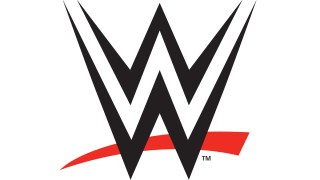 Former WCW and WWE wrestler Sean O'Haire, known for his dark and mysterious "Devil's Advocate" character, has died at age 43.
The Atlanta-born fighter, whose real name was Sean Christopher Haire, passed away on Monday in Spartanburg, S.C., according to an online obituary featured on the official website of the J.F. Floyd Mortuary. The cause of death was not revealed.
"He was a very gentle and kind person that studied Buddhism and was employed as a personal trainer at Exzel Fitness in Spartanburg," it said, adding that Haire is survived by his father John, sister Erin, brothers Andrew, Shane and Shan and Theodore the cat.
The Spartanburg Coroner's Office spokesperson told E! News that Haire was found dead at his family's home on Tuesday morning by a family member. A toxicology report that could reveal the cause of his death is pending and results are expected within six weeks.
READ: 5 wrestling stars who died too soon
The wrestler often sported a trench coat and spider and flame tattoos. WWE promo videos showed him as a dark and mysterious "Devil's Advocate" character who urged fans to break the law, skip church on Sunday, embrace their vices and give into their desires--even encouraging people to cheat on their spouses.
"I'm not telling you anything you don't already know," he said.
He made his WCW debut in 2000 on Nitro and took part in WWF matches when the company brought the former group a year later. In 2002, the organization became known as World Wrestling Entertainment (WWE). On a 2003 episode of Smackdown, with the help of "Rowdy" Roddy Piper, O'Haire faced off against Hulk Hogan, who competed as Mr. America.
Haire later became an MMA fighter. His last fight was in 2007. He also worked as a hairstylist before he became a personal trainer.
Haire and Chuck Palumbo were the final WCW tag team champions. Palumbo, who also became a WWE wrestler and later retired from the sport, expressed his condolences on Twitter.
Other former WWE wrestlers who died this year include Mae Young, who passed away at age 90 in January, and the Ultimate Warrior, who died in April.
UPDATE: A police report, obtained by E! News, say a 911 call was made on Tuesday morning about a sucide. An investigating officer arrived at a home and found Sean O'Haire's father in the kitchen and the former wrestler's lifeless body in his bedroom, laying beside the bed with a rope tied around his neck and connected to the bedpost.
---
SUICIDE PREVENTION: If you know someone who needs help, you can contact the National Suicide Prevention Lifeline by calling 1-800-273-TALK (8255).