Kate Gosselin, appearing Monday in a pre-taped interview with "Good Morning America's" Amy Robach, refuted recent claims made by her ex-husband Jon Gosselin regarding their 12-year-old son Collin Gosselin.
She first revealed to People magazine in August that Collin has special needs and that he moved out of the family's $1.1 million home in Wernersville, Pennsylvania, to enroll in a program that teaches "life skills" to help him overcome his "educational and social challenges."
"There's a fairly fluid diagnosis of what those needs are, but he needs to learn certain strategies to help him deal with things. This has been a struggle we've had for a very long time, and it's one I've dealt with on my own," the TLC reality star, 41, explained. "I've felt very alone in this."
Robach also brought up a recent article in Life & Style magazine regarding Collin's welfare. "There are reports that Collin told staffers at his treatment facility that he was abused by you, and child services opened an investigation," she said.
Kate would neither confirm nor deny that a formal investigation had been launched, but admitted that it's not an unusual occurrence. "I'm in the public eye. I have been investigated many times," she said. "It's always unfounded, obviously."
"So they're all unfounded?" Robach asked.
"Yes," Gosselin said. "Absolutely."
Last week, in an interview with "Entertainment Tonight," Jon Gosselin claimed his ex had kept him in the dark about Collin's whereabouts. "I have an idea where he is, but I don't really know where he is," he said, adding that his ex-wife only told him Collin "is in a special school for special needs kids with behavioral problems." But, Jon Gosselin claims law enforcement officials told him otherwise.
Jon, who has not seen Collin in more than a year and a half, said he planned to ask a judge to force his ex to tell him where his son is. According to the former "Jon & Kate Plus 8" star, it's his only option. "I mean, I ask but she doesn't tell me," he said. "She doesn't answer any of my texts."
Kate Gosselin currently has full legal custody of twins Cara and Mady, 16, and 12-year-old sextuplets Aaden, Collin, Alexis, Hannah, Joel and Leah. Jon, who split with Kate in 2009, only has partial physical custody of the couple's children.
Kate Gosselin's Hair Through the Years
As for what Collin's siblings know, Jon claimed, "They know that their mom told them that he has behavioral issues." Asked if he ever witnessed any behavioral problems with Collin, Jon said his son "seemed fine" the last time they interacted. "I could see my kids getting annoyed with that, because he's the smartest and he does this, and he does that, and he always wants it his way. He's very particular, which could be bothersome," Jon, 39, said. "But he's very loving, too."
Kate Gosselin On Motherhood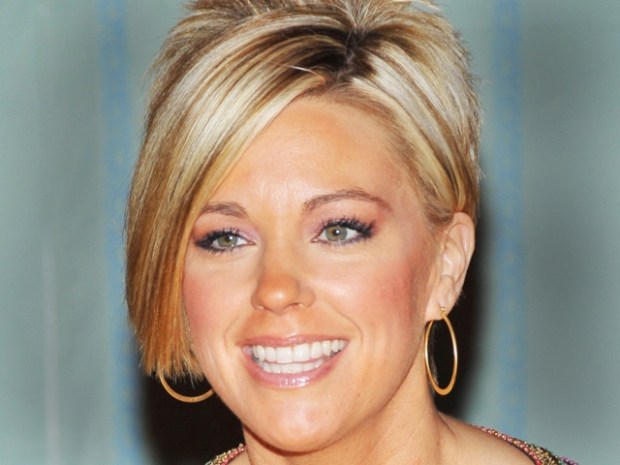 Kate Gosselin explained her feelings about Collin's treatment on "GMA" Monday.
"It was not even really a choice. It was on the advice of his doctors and it had to happen," she said. "He's plodding along. We are, too. It was necessary. And I'll go to the ends of the earth for the best for each one of them. This is the best thing to do for him right now, and so that comforts me." There's "definitely" contact, she added, "but it's not the same as being at home."
As for Jon Gosselin, she said, "We're both court-ordered not the speak about the care and custody of our children in detail. I have known all along where he is. The world doesn't know. And, I'll leave it at that." When Robach mentioned Jon's court plans, Kate seemed unfazed. "I've lost track how many times he has said that," she replied. "I'm really focused less on what he has to say."
Kate Gosselin's Twins Speak Out About Their Father
Despite all the troubles her family has faced, Kate Gosselin only has fond memories of putting her children on TV. "I wanted those moments documented," she told Robach. "I never regret that."
In response to her "Good Morning America" interview, Jon Gosselin's attorney Kirsten L. Doleva-Lecher issued a statement to ABC News. "The whole story is not being told," Doleva-Lecher said. "Jon is a loving and caring father acting within the scope of the law to do what is best for his kids."
© Copyright E! Online