Denzel Washington has been selected as the recipient of the 2016 Cecil B. DeMille Award, to be presented at 73rd Annual Golden Globe Awards on Jan. 10 at the Beverly Hilton Hotel.
The honorary award is presented by the Hollywood Foreign Press Association (the organization behind the Globes) for "outstanding contributions to the world of entertainment."
Washington, 61, has been nominated for seven Golden Globes and won for "Glory" and "The Hurricane." He won Academy Awards for "Glory" and "Training Day," and has received two Emmy nominations, one Tony Award ("Fences"), one NAACP Image Award and a Grammy Award for his narration of "John Henry."
"Washington's long and storied career is earmarked by his countless roles in front and behind the camera," said Hollywood Foreign Press Association president Lorenzo Soria in a statement.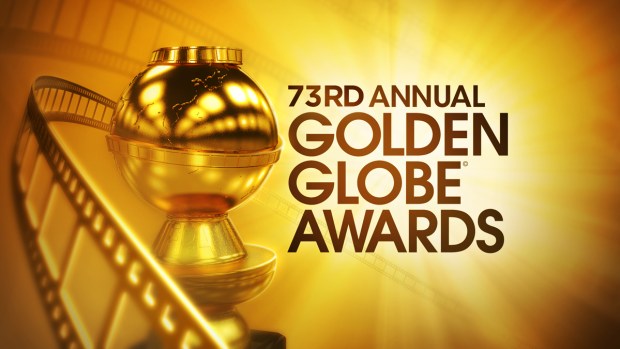 Golden Globes 2016: And the Nominees Are...
Washington most recently appeared in "The Equalizer," directed by Antoine Fuqua ("Training Day"). Next up he re-teams with Fuqua for "The Magnificent Seven," also starring Chris Pratt and Ethan Hawke.
"In any craft or artistic endeavor you want to do different things. You want to go to different places, you want to find different ways to go about it," Washington said in 1998 of his profession, per IMDB. "So that's how it is for me as an actor. I couldn't play the same guy eight times and I don't have to. I think I've said all of my career, I'm not a celebrity. I'm not a movie star. I'm just an actor who is more popular right now. I don't even know what a movie star is. And one of the reasons why I keep on going back to make movies that don't have such huge budgets is that it's not as much pressure. You feel like you can take more chances."
After graduating Fordham University in 1977, the Mount Vernon, N.Y. native moved to San Francisco where he began his theater career. National recognition came in 1982 when he joined the cast of the long-running NBC TV series "St. Elsewhere."
Previous recipients of the Cecil B. DeMille award include George Clooney (2015), Woody Allen (2014), Jodie Foster (2013), Morgan Freeman (2012), Robert De Niro (2011), Martin Scorsese (2010), Steven Spielberg (2009), Robin Williams (2005), Harrison Ford (2002) and Barbra Streisand (2000).
Here, five of Washington's most notable and lauded roles:
"Glory" (1989)
Based on the writings of Col. Robert Gould Shaw, the Civil War-era officer who led the US's first all-black regiment, "Glory" solidified Washington's place on the cinematic map and earned him his first Academy Award. Washington played one of Shaw's troops alongside Morgan Freeman and Andre Braugher, with Matthew Broderick in the role of Shaw.
"Malcolm X" (1992)
Taking the title role in the biopic of the of the controversial and influential Black Nationalist leader, Washington earned his third Oscar nomination. Directed and co-written by Spike Lee, the film also stars Angela Bassett, Albert Hall, Al Freeman, Jr., and Delroy Lindo. The role earned Washington a best actor Oscar nomination. Of his Academy Award loss to Al Pacino ("Scent of a Woman"), Lee said, "I'm not the only one who thinks Denzel was robbed on that one."
"Philadelphia" (1993)
Inspired by a real-life court case, "Philadelphia" stars Tom Hanks as Andrew Beckett, an attorney who files a wrongful termination suit against his former firm claiming it was due to his AIDS diagnosis. In the film, Hanks' character enlists personal injury lawyer Joe Miller (Washington) to represent him. While Hanks garnered most of the praise for the film, Washington's subtle turn as a man struggling with his personal beliefs and his respect for the law cemented his place as one of the best dramatic actors working in the 1990s.
"Training Day" (2001)
Known for playing noble, often heroic characters, Washington surprised and dazzles in the role of crooked LAPD detective Alonzo Harris, who is tasked with evaluating straight-shooting new partner (Ethan Hawke). The gritty role earned Washington a best actor Academy Award and a supporting actor nomination for Hawke.
"Flight" (2012)
In the opening scenes of "Flight" Washington's character, respected pilot Whip Whitaker, saves hundreds of lives when he makes a daring landing after his plane malfunctions. But that's just the beginning of the drama when the story shifts to the post-crash investigation where it is revealed Whitaker is an alcoholic who was legally drunk at the time of the crash.