Emmy-Award winning comedian Don Rickles died Thursday. He was 90.
Rickles died at his home in Los Angeles as a result of kidney failure, his publicist Paul Shefrin confirmed to NBC Los Angeles.
He is survived by his wife of 52 years, Barbara, as well as their daughter Mindy Mann and her husband Ed, and Rickles' two grandchildren, Ethan and Harrison Mann.
Funeral services will be private. In lieu of flowers, it is suggested that donations be made to the Larry Rickles Endowment Fund at Children's Hospital Los Angeles.
Rickles, whose career spanned more than seven decades and included roles in films like "Casino" and the "Toy Story" trilogy, was a fixture on the late-night talk show circuit.
For more than half a century, "Mr. Warmth" headlined casinos and nightclubs from Las Vegas to Atlantic City. N.J., and appeared often on late-night TV talk shows.
A New York native, Rickles went to Newtown High School in Queens, where, as he put it to WNBC's Jack Cafferty on "Live at Five" in a rollicking May 1985 interview, "I studied failure."
From the Archives: Don Rickles on Live at Five
"It was a wonderful, wonderful experience," Rickles said. Then, he deadpanned, "I got a lucky break: World War II came."
"That got me out of high school, They sent me right over to the Philippines, and now those guys are all over in Hawaii, saying 'Wanna play golf?'" he said.
Speaking about his time in the Philippines, he said, "It's about 105, you walk around in a little loincloth, and you fire at anything that moves, you know."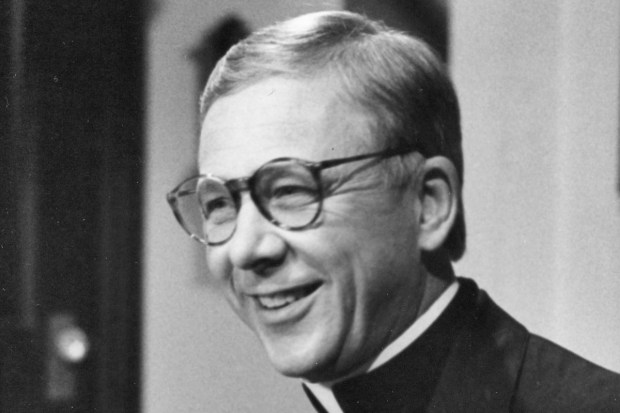 In Memoriam: William Christopher
Rickles added, in seriousness, "My service days taught me great deal."
Rickles said he then came home and wanted to be an actor, and that's when he went to the American Academy of Dramatic Arts.
For more than half a century, Rickles headlined casinos and nightclubs from Las Vegas to Atlantic City, New Jersey, and livened up late-night talk shows. No one was exempt from Rickles' insults, not fans or presidents or such fellow celebrities as Frank Sinatra, Dean Martin and Johnny Carson.
Despite jokes that from other comics might have inspired boycotts, he was one of the most beloved people in show business, idolized by everyone from Joan Rivers and Louis CK to Chris Rock and Sarah Silverman.
As news of his death spread, condolences started making their way across social media.
Don Rickles has passed away.
A giant loss.

— Billy Crystal (@BillyCrystal) April 6, 2017
90 years with Don Rickles weren't enough. One of the sweetest and most lovely people I had the pleasure of knowing. We miss you already

— Jimmy Kimmel (@jimmykimmel) April 6, 2017
Don Rickles Dick Cavett 1972 https://t.co/REXcC6GtAF

— Judd Apatow (@JuddApatow) April 6, 2017
God Bless Don Rickles, aka, Mr. Warmth! Proud to have been heckled by him from the stage many times! #RIP

— LeVar Burton (@levarburton) April 6, 2017
You brightened our lives every time you were on the screen. Rest in peace sweet Don Rickles; we loved you so much. https://t.co/3RCYtaiZ66

— RUTH BUZZI (@Ruth_A_Buzzi) April 6, 2017
Don Rickles was simply the best. He created insult comedy &yet every 1 of his targets felt loved and honored. One of a kind.#RIPdonrickles

— jason alexander (@IJasonAlexander) April 6, 2017
Don Rickles, you kept us laughing for so many years. We will miss you dearly. Thanks for the zingers. You were one of a kind.

— George Takei (@GeorgeTakei) April 6, 2017
RIP Don Rickles. Legend.

— Jim Gaffigan (@JimGaffigan) April 6, 2017
Awwww man Rickles is dead. Rest In Peace buddy.

— Danny DeVito (@DannyDeVito) April 6, 2017