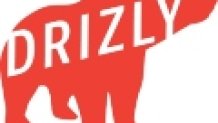 The following content is created in partnership with Drizly. It does not reflect the work or opinions of the NBC Owned Stations' editorial staff. Click here  to learn about the spirits Drizly delivers right to your doorstep.
Don't face another sweltering day without one of these summer cocktails close by. From usual suspects (more than one sangria) to new discoveries (a jalapeño mango margarita that will definitely spice up your summer), we are ready for happy hour to last all season long.
Campari sangria
A pitcher of chilled sangria is a fabulous companion on a hot day. With its bright color and citrus flavor, this summer cocktail is as refreshing as it is beautiful—perfect for the 'gram.
Ingredients:
Orange juice - 1 1/2 cups
Campari - 3/4 cups
Cointreau or Grand Marnier - 1/2 cup
Freshly squeezed lemon juice - 1/4 cup
Honey - 2 tablespoons
Dry rosé - 1 bottle
Ice
Orange and lemons - sliced
Strawberries - hulled and sliced
Directions:
In a large pitcher, combine the orange juice, Campari, Cointreau, and lemon juice. Stir in the honey until dissolved.
Add the rosé, oranges, lemons, and strawberries. Mix to combine. Refrigerate for 30 minutes or as long as 2 hours. Serve over ice.
---
Frozen margarita
Nothing quite says summer like a frozen margarita in a salt-crusted glass. This recipe only requires four ingredients, making it perfect for cocktail making without the fuss.
Ingredients: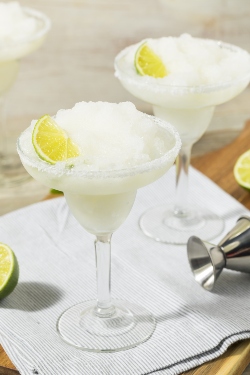 Tequila blanco - 50 ml
Lime juice - 25 ml, plus a wheel or wedge to garnish
Cointreau (or any other triple sec) - 25 ml
Agave syrup - 1 tablespoon
Sea salt flakes
Directions:
Run one of the lime wedges leftover from juicing around the rim of a margarita glass. Put the salt on a small plate and dip the glass in the salt to crust the rim.
Put the tequila, lime juice, triple sec and agave syrup in a blender with a handful of ice and blitz until smooth. Pour into the glass and garnish with lime.
Buy the ideal margarita blender
---
Blackberry-Mint Moscow Mules
A spicy ginger beer stands up to the ice cubes in this frosty drink. Smashing the blackberries with the mint takes it to the next level.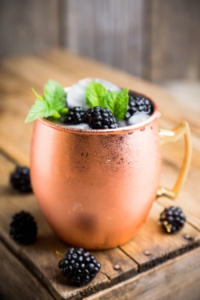 Ingredients:
Blackberries - 6 oz, plus more for serving
Mint - 1/2 cup, plus more for serving
Vodka - 1 cup
Lime juice - 1/4 cup
2 sliced limes
Ginger beer - 12 oz
Directions:
In a pitcher, smash blackberries and mint. Stir in vodka, lime juice, and 2 sliced limes.
Gently stir in ginger beer. Serve over ice with extra blackberries and mint.
---
Jalapeño mango margarita
This combination of spicy and sweet is the perfect summer cocktail to sip on while grilling.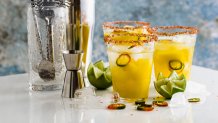 Ingredients:
Tequila blanco - 2 ounces
Cointreau - 1 ounce
Juice of one lime
Fresh mango, diced large
2 small jalapeños
Tajin
Limes for garnish
Directions:
Char jalapeños on the grill or over a flame until blackened. Reserve one for garnish and slice the second removing the stem.
Rim a cocktail glass with lime and dip in Tajin seasoning, set aside.
In a cocktail shaker filled with ice add a few slices of charred jalapeño and a few chunks of fresh mango. Muddle well.
Add in tequila, lime juice, mango juice and shake until well chilled.
Pour into prepared cocktail glass filled with crushed ice.
Garnish with a skewer of mango sprinkled with Tajin, your second charred jalapeño and a wheel of lime.
---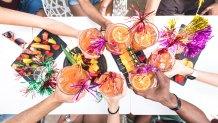 Bicicleta spritz
A unique take on a classic cocktail, this recipe uses dry white wine (a light Italian variety) in place of the usual prosecco. Ideal for lazy summer afternoons spent imagining you're on the continent.
Ingredients:
Orange - One, cut into wheels
Dry white wine, 3 tablespoons
Campari - 3 tablespoons
Soda water
Directions:
For each drink, fill a glass with ice and an orange wheel. Add the wine and Campari, stir, then top up with a splash of soda.
---
Paloma
This paloma cocktail is just as good as a margarita. Made with grapefruit and lime juice, it's sweet, sour, and refreshing.
Ingredients:
Tequila - 2 ounces
Fresh grapefruit juice - 2 ounces, plus wedges for garnish
Sparkling water - 2 ounces
Lime juice - 1/2 ounce
Agave nectar or simple syrup - 1/4 ounce
Coarse sea salt, for the rim of the glasses
Ice
Directions:
Salt the rim of the glass by rubbing a grapefruit wedge around the edge and dipping it onto a small plate of salt.
Mix the tequila, grapefruit juice, sparkling water, lime juice, and agave nectar into the glass. Fill the remainder of the glass with ice. Adjust sweetness to taste. Garnish with grapefruit wedge.
---
Frozen Old Fashioned Slush
Take your traditional old fashioned to a new and cooler level. Concocted with bourbon, frozen orange juice, bitters, lemon-lime soda, and a few more yummy things, this drink can be served any time of the year. It will hit the spot on a warm summer evening.
Ingredients:
Water - 6 cups
Sugar - 1 cup
Bourbon - 2 cups
Frozen orange juice concentrate - 12 ounces
Cherry juice - 2 tablespoons
Bitters - 1/4 cup
Lemon-lime soda
Orange slices and cherries
Directions:
Start by adding the water and sugar to a large saucepan. Stir continuously and bring to a boil. Cook until the sugar is dissolved. This will take about five minutes. Allow to cool completely.
Next, stir in the bourbon, orange juice concentrate, cherry juice, and bitters. Pour this mixture into a freezer-safe baking dish that will hold at least 3 quarts. Freeze for 10-12 hours or overnight. If possible, stir the mixture with a fork once or twice during the freezing process.
To serve, place about 3/4 cup of the Old Fashioned mixture in a glass. Top with about 1/4 cup lemon-lime soda. Garnish with an orange slice and a cherry.