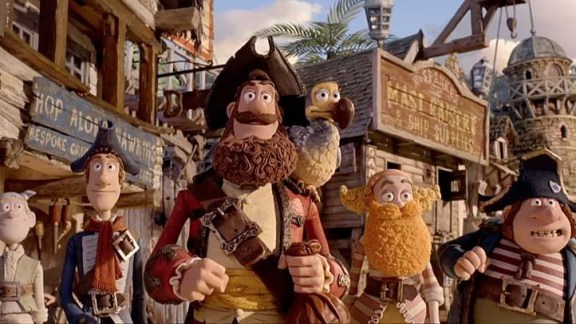 "The Pirate! Band of Misfits"
From Aardman Studios, the brains behind "Wallace & Gromit" and "Chicken Run," comes this animated adventure about Pirate Captain (Hugh Grant) and his quest to beat out his rivals Black Bellamy (Jeremy Piven) and Cutlass Liz (Salma Hayek) for the coveted Pirate of the Year Award. Opens April 27.
We don't waste our time on anything not worth your time. We celebrate the best of what's coming on film and TV. We cheer when our expectations are met and criticize when we're let down.