For anyone who might struggling with the notion of professional dancer/country singer Julianne Hough adding acting to her resume, let her cut right through it: "It's not like I'm trying to sing, dance and be a rocket scientist."
The former "Dancing With the Stars" pro, who helped make her lesser skilled celebrity partners shine on the show, makes her acting debut in "Burlesque" opposite Christina Aguilera and Cher.
"I've been singing and dancing and acting my whole life," she said. "They all kind of make sense with each other. There are different challenges, and you have to think differently. Because I'm a dancer, I tend to move my body when I talk, so I'm like 'Do not move your body, Julianne!' That's an issue for me. I'm very, very animated when I talk normally, and so onscreen it's like, 'Okay, I have to tone the face down.'"
She said her stint on "Dancing" helped prepare her for the film's musical sequences.
PopcornBiz Takes an Expectant Father to "Due Date"
"Even though I danced on the show all the time, the dance style for me was pretty simple so that it could translate to my partner," she said. "This time I got to really push myself and compare to the other professional girls around me. I really kicked my butt and worked hard."
Even before her first supporting role on film hit theaters, Hough was already elevated to leading lady for director Craig Brewer's remake of the '80s favorite "Footloose."
"'Burlesque' definitely helped me kind of prepare for 'Footloose,' because I didn't have to worry about carrying the entire movie," she said. "In 'Footloose,' I really got to learn the whole world of filming and lighting and cues and the people that are really important, like, the people that do the focus on the camera. ... I learned all that to where I felt like I was super-comfortable and I could just focus on the acting."
PopcornBiz Takes a Comic Book Fan to "Red"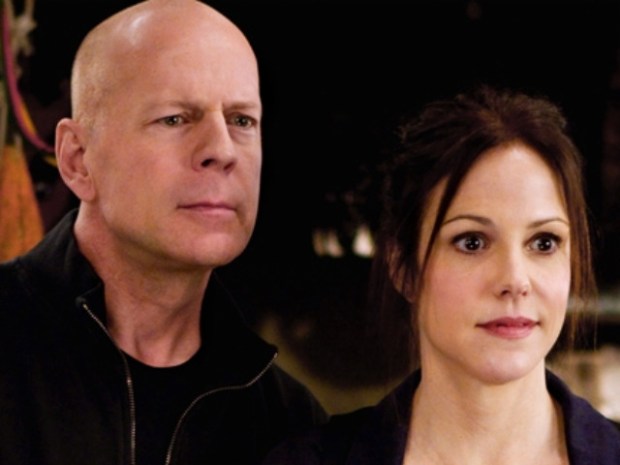 After two musicals, she's hoping to choreograph a career that doesn't always call for dance shoes: "Right now, I'm focused on maybe finding some things that aren't necessarily dancer- or music-related, but are more about acting and performance," she said, "but I definitely am not ruling that out -- if something comes along that I think is right then I would love to do that."