"The King's Speech" reigned at the British Independent FIlm Awards, taking home Best Film, and earning Best Actor for Colin Firth, Best Supporting Actor for Geoffrey Rush, Best Supporting Actress for Helena Bonham Carter and Best Screenplay for David Seidler.
Gareth Edwards, director of the micro-budget sci-fi thriller "Monsters," won Best Director, with his film also winning Best Technical Achievement and Best Achievement in Production.
We can't say we're surprised by "The King's" dominance. We enjoyed it, and it's exactly the kind of film that awards-granting bodies love. But the further we move away from it, the less impressed we are. Yes, Firth, Rush and Bonham Carter were all excellent, and it's a fascinating story. But at the end of the day it's really just a simple underdog film crossed with a buddy comedy.
Here's a complete list of winners:
Best British Independent Film
The King's Speech
Best Director
Gareth Edwards (Monsters)
Best Actress
Carey Mulligan (Never Let Me Go)
"Never Let Me Go"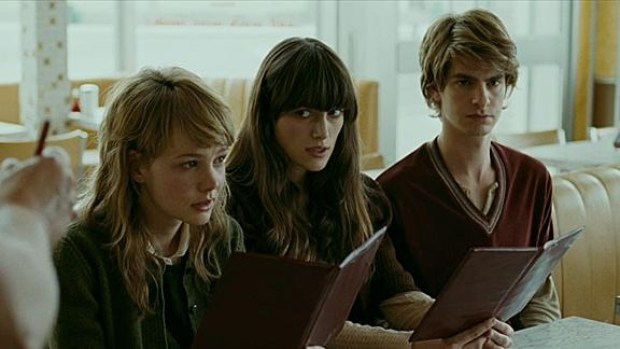 Best Actor
Colin Firth (The King's Speech)
Best Supporting Actress
Helena Bonham Carter (The King's Speech)
Best Supporting Actor
Geoffrey Rush (The King's Speech)
"Monsters"
Best Screenplay
David Seidler (The King's Speech)
Most Promising Newcomer
Joanne Froggatt (In Our Name)
Best Debut Director
Clio Barnard (The Arbor)
Best Achievement in Production
Monsters
Best Technical Achievement
Gareth Edwards (Monsters)
Best Foreign Film
A Prophet
Raindance Award
Son of Babylon
The Richard Harris Award (for outstanding contribution by an actor to British film)Helena Bonham Carter
The Variety Award
Liam Neeson