Even when he's co-starring opposite digitally created boxing robots, Anthony Mackie wants you to know his career choices are not about the zeroes on his paychecks.
"I think if you have great projects at the beginning of your career like a De Niro, or someone like that, you've earned the right to say yes to everything that they throw to you," the "Real Steel" star tell PopcornBiz. "It's like, 'Yeah. You should do "Meet the Fockers" one through twelve. You've earned that right.' Morgan Freeman should do a dolphin movie. He's earned that right. But being a 33-year-old man I'm at the beginning of my career, I have to say no."
Since his breakout performance in 2009's "The Hurt Locker," Mackie says he's carefully weighed the roles he's taken on now that he's got Hollywood's attention. "My dad always said, 'If you build it they will come,'" he explains. "The only person that works for money he knows is a prostitute. If you ain't doing what you love, don't do it. I've been fortunate enough to put myself into a position where I can do what I love and not do what I don't love. I have a great team and they have enough clients making enough money where they don't need me to make a lot of money. So I'm afforded the opportunity to say no. I use that. I feel like in your career you will say no more times than you will say yes. If you say yes more times than you're saying no, you're heading down a slippery slope."
So if Mackie wants to play a charming but cunning underground fight promoter in a boxing robot movie, he adds, it's because he really believed in the boxing robot movie. "I was blown away by the affect that the robots had on me," he says. "I mean, just standing on set and looking at them, there were times where I forgot my lines. It was crazy. It's just an eight-foot robot looking at you and moving, motioning. It's like a real person." But it wasn't just the robotic reality that compelled him. "They never took the humanity out of the movie. I feel like one thing that I always look for in a character is humanity. If a guy is perfect, you don't want to watch him for two hours. You want to see his shortcomings and you want to see him overcome those. The great thing about this movie and about the robot Atom is that he wins because he gave his all."
Sam Worthington Wants Elizabeth Banks to Believe He's Innocent, She Just Wants Him off Ledge in "Man on a Ledge" Trailer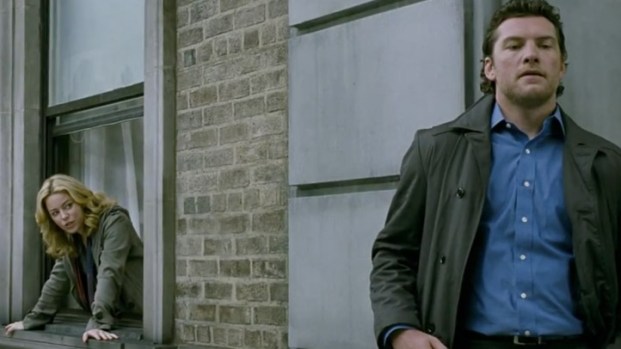 Mackie's ready to give his all for the project he's currently filming, "The Gangster Squad," a period drama set in 1940s Los Angeles centered on the war between Mickey Cohen's mob racketeers and the elite police crew assembled to combat them. The film, directed by Ruben Fleischer ("Zombieland"), reteams Mackie with Ryan Gosling, whom he co-starred with in 2006's "Half Nelson."
"I'd been looking for something to do again with Ryan, and I'd been looking for something to do with Ruben because I was a huge fan," says Mackie. "We'd been talking about it for like a year, and when it all came together he came to me and was like, 'Look, this movie is coming together. I want you to be in it. I want you to be a part of it.' He told me about the character and I was all for it."
Mackie plays Coleman Harris, a character inspired by Roscoe "Rocky" Washington, the highest-ranking African-American LAPD officer of the era. "I like the idea of race relations and where they were in the 1940's and the 1950's, the way that people reacted to each other post-war, post-economic struggles. It was an interesting time to be in the country and to be evolving as Americans," says Mackie. "When [real-life LAPD Gangster Squad head Jack] O'Mara picked people to be on the squad, he picked people based completely on their credentials."
"The Adjustment Bureau"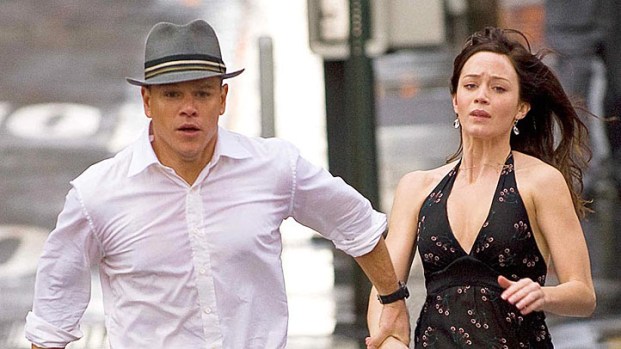 Mackie says that as the inspiration for his character, Washington, "was a weapons expert, he was an intelligence expert and he was just a bad-ass dude. He took less money so that he could work the beat in his neighborhood. That was something that was very important and very integral in putting the squad together, someone who wouldn't sell out, someone who Cohen couldn't buy…He was a hard-ass, dude. He literally controlled the streets of Compton, the whole Normandy area. He worked with the gangs. He did everything he could to try and clear up and keep drugs off the street, but he was a one-man wrecking crew."