What to Know
The summer repairs are expected to close three of the station's 21 tracks at a time for approximately eight weeks, beginning in July

The work was ordered after two recent derailments and numerous other delays

The cutbacks take effect July 10 and last through Sept. 1
Amtrak, the owner and landlord of New York's Penn Station, announced in April that it's finally getting around to fixing tracks and switches that have been crumbling at the transit hub for years.
The overhaul will cut down service for both NJ Transit and LIRR commuters for eight weeks -- a blight for riders already beleaguered by weeks of service disruptions stemming from derailments, track issues and mechanical problems.
According to MTA Chairman Joe Lhota, there will be designated MTA ambassadors are various stations to help guide commuters to alternative routes, acknowledging that the overhaul involves getting "people to change their habits."
"We are trying to make this as easy as possible," said Lhota during a press conference on Sunday.
Here's what you need to know:
NJ Transit Line to Be Canceled During Penn Station Overhaul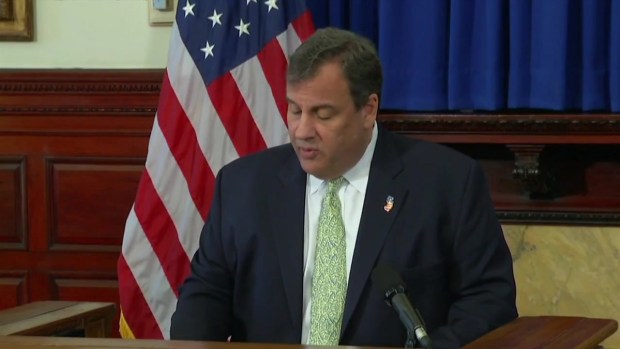 NJ TRANSIT
The following service plan will be in place weekdays from July 10th through September 1st. All Morris & Essex Lines (M&E) customers should check the new schedules for train times and station stops as changes have been made.
Midtown Direct trains on the Morristown Line scheduled to arrive in PSNY after 7:00 a.m. will be diverted to Hoboken for the rest of the service day. Important Note: Customers traveling into New York on four early morning Midtown Direct trains will not have return service in the p.m.; they should travel to Hoboken to access westbound M&E trains.
The four Morris & Essex Lines Midtown Direct trains are:

6602, the 5:44 a.m. arrival at Penn Station New York
6604, the 6:29 a.m. arrival at Penn Station New York
6696, the 6:54 a.m. arrival at Penn Station New York (Please check schedule for station stops.)
6306, the 6:58 a.m. arrival at Penn Station New York. (Please check schedules for station stops.)

NJ Transit is adding buses to the Summit and Maplewood train station during the morning rush: beginning July 10, from 7 a.m. to 9 a.m., NJ Transit buses will operate every half hour from those stations to Port Authority. The service is being offered only in the morning to New York.
Midtown Direct trains on the Gladstone Branch will be diverted to/from Hoboken.
Midtown Direct trains on the Montclair-Boonton Line will operate on regular weekday schedules with minor time changes to/from PSNY. Montclair-Boonton Line Midtown Direct trains will not stop at Broad Street Station during peak hours. Note: All Montclair-Boonton Line customers should check the schedules as station stops may have changed.
All Northeast Corridor and North Jersey Coast Line trains to PSNY will operate on regular weekday schedules with minor time changes to/from PSNY.

Hoboken-bound North Jersey Coast Line trains will terminate at Newark Penn Station. Note: Customers can utilize rail service to Secaucus and transfer to Hoboken-bound trains. Hoboken tickets will be honored at Secaucus. See gate agent upon arrival.

Raritan Valley Line trains will operate on regular weekday schedules with minor adjustments.
Main/Bergen, Pascack Valley and Port Jervis Lines will operate on regular weekday schedules, however, connecting PATH trains at Hoboken Terminal may be different.
Atlantic City Line will operate on regular weekday schedules.
Riders on the Morris & Essex Line's Midtown Direct trains ending in Hoboken will have their fares honored on PATH trains and ferries on weekdays only. Cross-honoring will NOT be in effect from 2 a.m. Saturday through 6 a.m. Monday. Customers will need to show their rail tickets. Customers using single-ride paper tickets are strongly encouraged to purchase round-trip tickets, as they'll have to display an NJ Transit ticket at the West 39th Street ferry terminal and at the PATH stations. (There are no NJ Transit ticket vending machines at the ferry terminal or PATH stations.)
Morris & Essex Midtown Direct riders will get a discount of 56 to 63 percent during the work. Customers purchasing discounted M&E monthly or weekly passes to Hoboken will still be able to use those passes on the early morning weekday Midtown Direct train to Penn Station New York, on all weekend Midtown Direct trains to and from Penn Station New York, and on all regularly scheduled Midtown Direct trains to and from Penn Station from July 1 to 9, before the scheduled service changes. Beginning June 19, customers can begin purchasing their discounted monthly passes for July. M&E customers traveling to and from Penn Station on the weekends using single-ride tickets will need to purchase tickets with Penn Station as the final destination.

PATH will be increasing service to accommodate affected NJ Transit customers:

Beginning July 10 through September, PATH will cross-honor NJ Transit customers at its Hoboken, 33rd Street and World Trade Center stations. Riders must show their rail tickets at those stations. where extra PATH personnel and Port Authority police will be on hand. PATH is not cross-honoring at Newark Penn Station, where NJ Transit is maintaining normal service. (NJ Transit has agreed to reimburse PATH for cross-honoring during this period.)
PATH is reducing the time between trains on the Hoboken-33rd Street line from 7 minutes to 5 minutes, from 7 to 10 a.m. and from 4 p.m. to 8 p.m., in both directions during the week.
More than 7,000 additional NJ Transit riders are expected to use the PATH in Hoboken each weekday during the morning and evening rush during the project.

Keep up to date on the latest NJ Transit service changes at NJTransit.com/MyTix.
Chaos Erupts After Another Rush Hour Derailment at NY Penn
LIRR

New trains will be added during peak rush hours, enabling the MTA to accommodate 9,600 riders. Thirty-six cars will be added to scheduled rush hour trains to alleviate overcrowding.
Some rush hour service will be lessened, though. Eighty-seven LIRR trains leave Penn Station during each weekday evening rush; that will be reduced to 70 for the summer. Seven of those 17 trains will be canceled; three of them originate at Atlantic Terminal, three at Hunterspoint Avenue and four at Jamaica.
Three overnight trains that run between 2 a.m. and 4 a.m. will be canceled, but the MTA says those cancellations are only expected to affect about 90 riders.

The MTA plans to add ferries from Glen Cove and Long Island City to help inconvenienced LIRR commuters.
A new network of 200 free park-and-ride buseswas initially offered to LIRR monthly and weekly ticketholders, but the first two days of service showed they were being underutilized. Three lots have been cut effective July 13, but five remain. See the updated plan here.
LIRR commuters will have their tickets honored on the subway at Hunters Point Avenue, Jamaica and Atlantic Terminal during the morning rush. Subway lines at those stations include the 7, E, J, Z, B, D, N, Q, R, 2, 3, 4, 5.
Gov. Cuomo says fares will be reduced for commuters on those LIRR lines affected by the work.
Extreme Weather: Tropical Storm Floods Streets in Vietnam
AMTRAK
The railroad's premium Acela service will be unchanged, as will all service between New York and Boston

Amtrak said there will be reductions in service between New York and Washington, D.C., on its Northeast Regional line and between New York and Harrisburg, Pennsylvania, on its Keystone service. The Crescent, which runs daily between New York and New Orleans, will instead run between Washington, D.C., and New Orleans

Amtrak didn't say how its Empire Service between Albany and New York City would be affected. Reports have said those trains could be diverted from Penn Station to Grand Central Terminal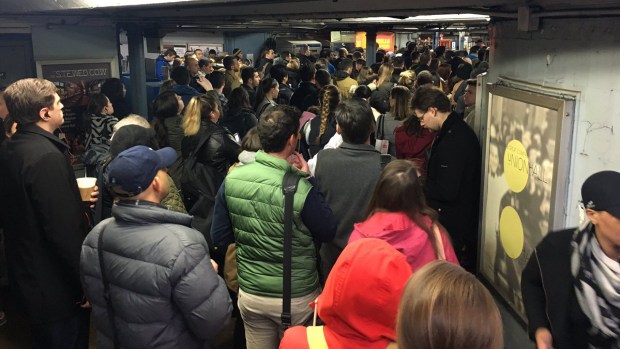 Commuter Chaos After Derailment, Flooding
Published at 11:53 AM EDT on Jun 12, 2017 | Updated at 12:44 PM EDT on Jul 12, 2017