Save the Date: Handmade Cavalcade Craft Fair
Shop hundreds of handmade designs from local artisans (including the perfect last-minute Mother's Day gift) this weekend, May 9 and 10, at Bell House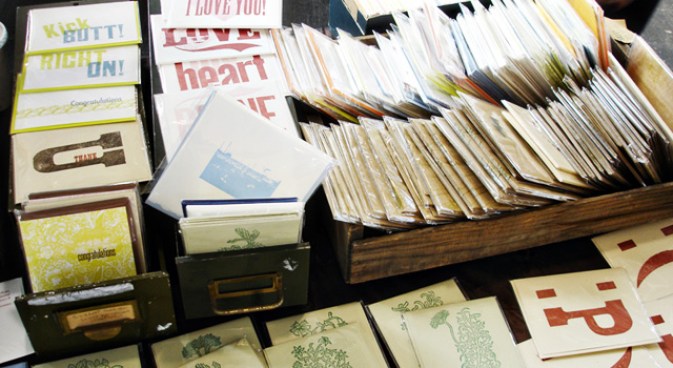 pjinomaha/Flickr Creative Commons 2.0
Snap up handmade goods made locally at the Cavalcade this weekend.
Sink your shopping dollars in the local economy this Saturday and Sunday when you shop at the Spring Handmade Cavalcade, an annual event held by TheNewNew, a loose coalition of local independent artists and artisans and sponsored by Etsy, Brooklyn General, Yelp, and a host of other worthy organizations.
So what's for sale? Everything and everything, as long as it's handmade, high-quality, unique and (almost always) eco-friendly: clothing, home décor, jewelry, accessories, paper goods, bath and body products, toys, baked goods, you name it. You'll recognize more than a few vendors from seeing their merchandise in local shops; here, you're buying straight from the source, so expect savings aplenty. And if you've left your Mother's Day shopping until the 11th hour, make up for it by buying Mom an item that was handmade with love.
Details:
Spring Handmade Cavalcade
Saturday 5/9 and Sunday 5/10, 10AM-6PM
Bell House, 149 7th Street, between 2nd and 3rd Avenues (Gowanus)
(718) 643-6510
Web: www.thenewnewny.com/handmadecavalcade