Own It: Tiffany Sale + Mother's Day = You're Welcome
Scoop up deals (and do good) at Design on a Dime, Domino mag sells old photo shoot props, and the Blue Box holds a sample sale (for real)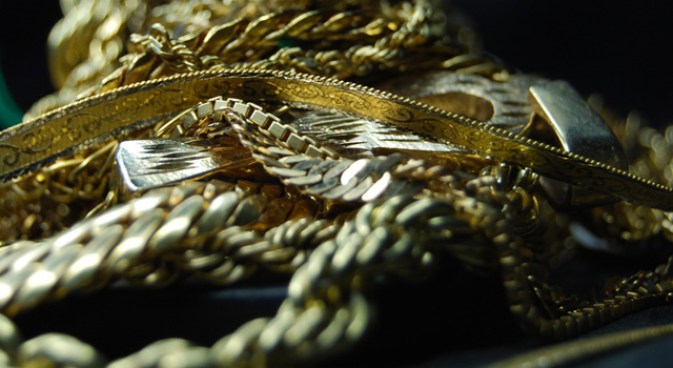 tiffa 130/Flickr Creative Commons 2.0
A jewelry sample sale on the eve of Mother's Day. Coincidence? We think not.
DANGLING KARAT: How often do you hear about sample sales where the likes of Tiffany & Co., Gucci and Coach are slashing their retail prices by 50 to 70%? Never. (One day, you'll look back wistfully on this recession.) And you know who really likes little blue boxes? Your Mom, whose namesake day is Sunday. Through 5/9 at the Carlton Hotel.
DIME STORE REDUX: Couldn't afford the $150 VIP preview tickets to Housing Works' Fifth Annual Design on a Dime gala opener at the Metropolitan Pavilion? No worries: some of the merch may be gone, but there's plenty left. 50 designers were tapped to create "rooms"; snap up anything in them for 60 to 80% off retail. All proceeds go to benefit the homeless. 5/8 and 9.
MAGS TO RICHES: This is bittersweet news: Owing to the tragic demise of cult shelter rag Domino, tomorrow (Saturday), a bunch of the publication's staffers (plus NY mag's design director) are holding a tag sale to unload items they used for photo shoots during the magazine's run. That means gorgeous designy pieces at cut-rate cost. (We're still sad, though.)