Last Call: Showtime House Liquidates Goods
Home decor bargains from the "Weeds"-and-more themed home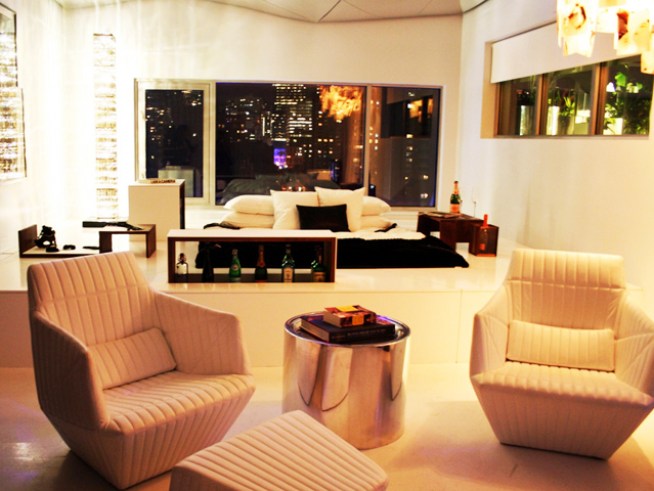 freakgirl/Flickr Creative Commons 2.0
Yep, those are mirrors on the ceiling of the "Californication" bedroom.
Remember that Metropolitan Home Showtime House we told you about? The event organizers are clearing out and selling off interiors, and today (Friday) is the last day to scoop up deals on items made specifically for the 2500-square-foot space. Get sofas, lamps, tables, art, you name it, all going for a fraction of what you'd pay to have a designer dream up and execute a piece of furniture that would be right at home chez "Weeds", "Californication" or "United States of Tara". Not that you'd ever do that, but you get our drift. Head to Tribeca Summit Loft Condominiums, 415 Greenwich Street, Penthouse C&E. Until 6PM.
And check out Apartment Therapy's house tour of casa Showtime.