Saturday: Handmade Cavalcade
Indie artisans crowd Berry Park with D.I.Y. designs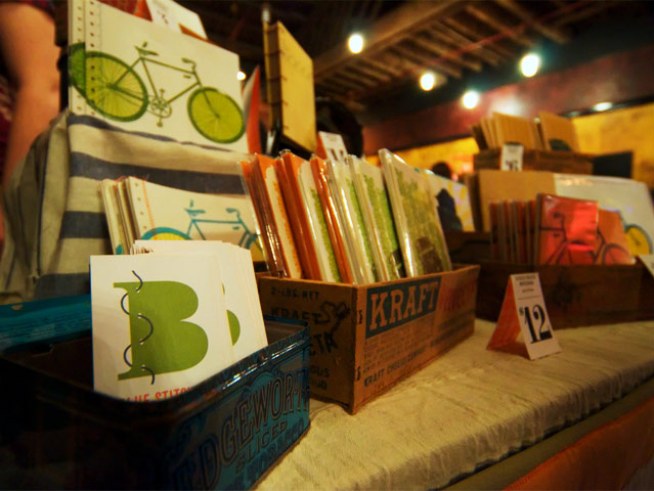 Michael Neil O'Donnell/Flickr Creative Commons 2.0
Snapped at last year's Handmade Cavalcade in Brooklyn: Indie shopping at its best.
Sink your shopping dollars in the local economy this Saturday when you shop at the Spring Handmade Cavalcade, an annual event held by TheNewNew, a loose coalition of local independent artists and artisans and sponsored by
Etsy
,
Brooklyn
General, and a host of other organizations.
So what's for sale? Everything and everything, as long as it's handmade, high-quality, unique and (almost always) eco-friendly: clothing, home décor, jewelry, accessories, paper goods, bath and body products, toys, baked goods, you name it.
You'll recognize more than a few vendors from seeing their merchandise in local shops; here, you're buying straight from the source, so expect savings aplenty. And if you still haven't picked up a Mother's Day gift, this event is chock-full of goods handmade with love. Some examples from TheNewNew's blog:
Details
Spring Handmade Cavalcade
Saturday April 24, 10AM-5PM
Berry Park, 4 Berry Street at North 14th Street, Williamsburg, Brooklyn
More information at handmadecavalcade.com