Does Sarah Palin Dress Herself?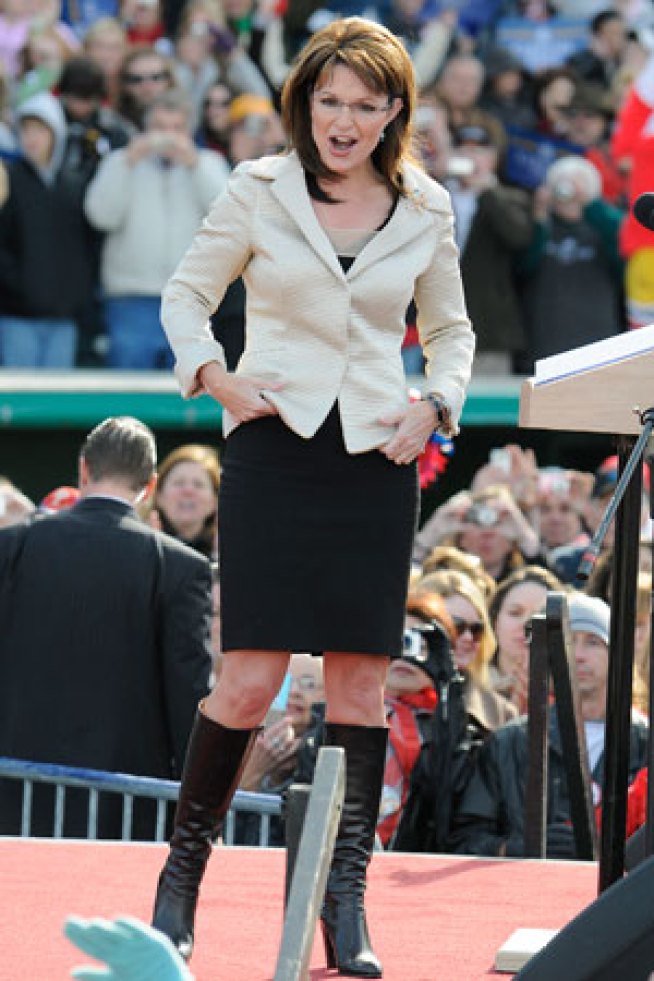 Jeff Fusco/Getty Images
Republican vice presidential candidate Alaska Governor Sarah Palin arrives at a rally in Lancaster, Pennsylvania.
Today the world learned that the Republican National Committee has apparently shelled out a whopping $150,000 to dress their version of Republican Barbie: VP hopeful Sarah Palin. Granted, this isn't the first time her sassy look has raised eyebrows: In September The Wall Street Journal even published an article about fashion and beauty companies trying to market Palin's "naughty librarian" look (red pumps, upswept hair, glasses, rowr!). Now, while this might only further confirms pundits' claims that she's more fluff than substance, it leaves us wondering: How does a self-proclaimed "hockey mom" know how to spend that kind of money on clothes? We're talking about a woman who said Patagonia was her favorite brand (as an aside, the earth-conscious label was not amused). Then we remembered an old Page Six item about Palin's "secret style team", who apparently convinced her to buy a $2,500 Valentino jacket from Saks. Could this be the part of the cumulative $49,425.74 she racked up at Saks Fifth Avenue in St. Louis and New York? Should we fear for the style of the nation when the woman spends over $75,000 one one spree at a Neiman Marcus in ... wait for it ... Minneapolis?! The horror.
What we'd give to be a fly on the wall when Cindy McCain gets word of all this. She's probably been on a budget since Vanity Fair tallied her Republican National Convention outfit at $300,000. Talk about someone who'd know how to spend at Neiman Marcus!