Friday, Aug 14, 2009 | Updated 11:45 AM EDT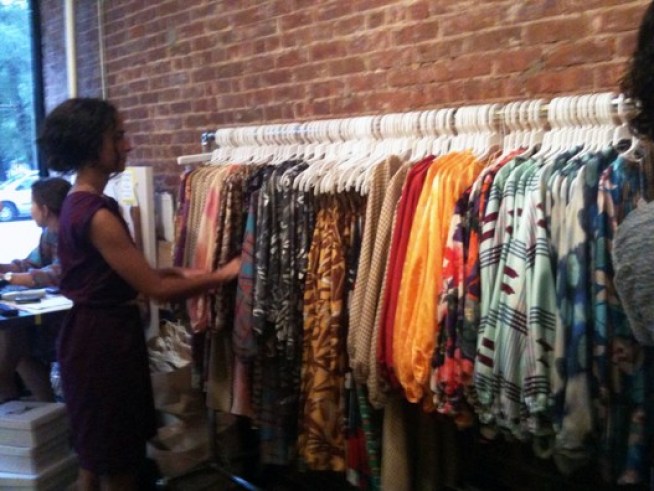 Gaby Basora's line Tucker tends to inspire cult-like devotion, so we weren't surprised to find her tiny LES shop packed when we stopped by her moving sale last night. Three things that did surprise us: There are shoes for sale! Also, less happily, the prices are a bit higher than we expected—but some of the discounted merchandise is new for fall '09.
The shoes are by K*, and they're marked down 60% to 70%, which means sandals and flats are $40 and booties are $80. (There's also a small collection of sweet necklaces, but those are, as a staffer put it, "for sale, but not on sale.") As for the clothes, everything we saw fell at the high end of the price ranges listed on the sale flier. The tops—all lovely—were mostly $100, equally pretty camis were $105, and dresses ran to $169. We did, however, find one little shirt for $25, leading us to suspect that daytime shoppers had snapped up all the similar bargains before we got there.