Thursday, May 13, 2010 | Updated 2:01 PM EDT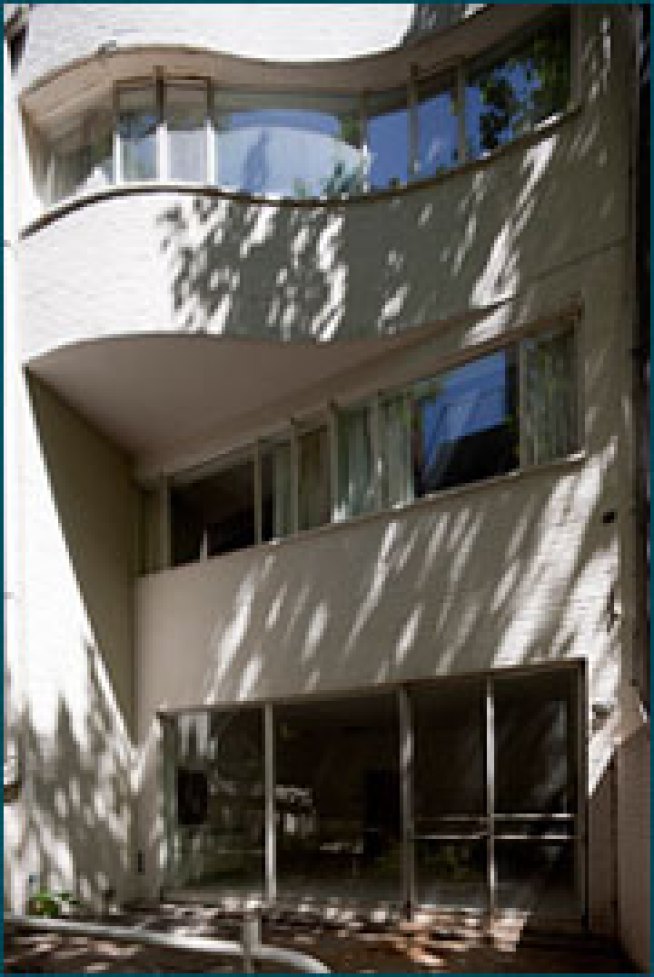 The townhouse at 32 East 74th Street lies on an UES block dominated by Beaux-Arts beauties straight out of a Landmarks Commissioner's most intimate fantasy, but as Google Street View helpfully points out, it doesn't quite gel with the neighbors. The house was built in 1934 and designed by architect William Lescaze, the Swiss-born modernist who introduced glass bricks into U.S. architecture. It is now back on the market for $14 million after no takers bit on a $12 million offering back in 2008, and the 6,800-square-foot 6BR house is either a masterpiece or a minefield.
At least that's the impression we get from this Observer story. On one hand, a broker who isn't even connected to the listing can't stop kvelling about the house's glass-brick wall and "living kaleidoscope." On the other, a broker who has sold the place twice before says, "People don't realize how much work is involved when they buy it; and then they don't want to do the construction and renovations that are really needed." So who's next in line to get sucked into the siren call of that cantilevered rear balcony?