All Sorts of Village Townhouse Craziness Going On!
Thursday, Sep 24, 2009 | Updated 2:30 PM EDT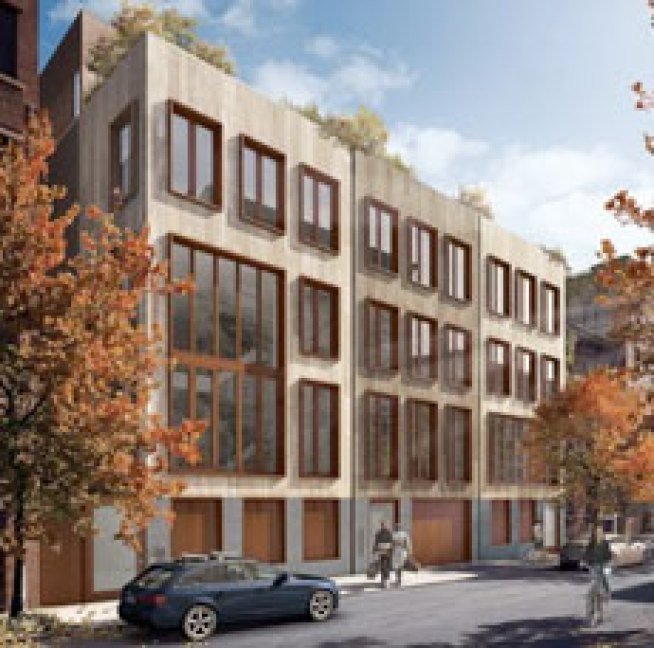 We've been watching with interest the rising Townhomes of Downing Street, three single-family sandstone abodes looking to test the market for new-construction luxury townhouses in history-steeped downtown locales. Yeah, it's not a very crowded field. One house, 26 Downing, has been on the market for a while for $16.95 million, but the other two have been M.I.A. until today. Jennifer Gould Keil brings word in her Post column that construction should wrap on the 1100 Architect-designed houses in March, and the other two are being marketed together with a price tag of $33 million. The combination would result in a 12,127-square-foot, 50-foot-wide mansion with six bedrooms, five bathrooms and its own garage and garden. But before you go rushing to write that check, there are some other townhouse rumblings a bit further west.
Over in the Post's Home section, Max Gross files a roundup of some big-ticket properties that are "charging forward" despite the harsh times for many newcomers. Within that roundup is advance word of the Townhouses on Washington Street, two new six-story homes with combined square-footage of 14,000 and price tags of $23 million and $21 million. Not much other info is given, but there is the nugget that developer Madison Equities is developing the townhouses alongside a new boutique hotel. That boutique hotel is the slightly controversial 145 Perry Street, designed by architect Morris Adjmi. We've heard that the wavy design (left) is on the way out for a newer, smaller look—something more Inn at Irving Place style—which leaves room for the spin-off townhouses along Washington Street. Developer Robert Gladstone tells the Post he could've gotten $30 million for these badboys back in better times, but shovel has yet to hit ground, so maybe the "fall thaw" will get things heated up once again.