The Dish: Onion & Bone Marrow Soup @ the Breslin
You won't recover from eating it right away -- but you won't care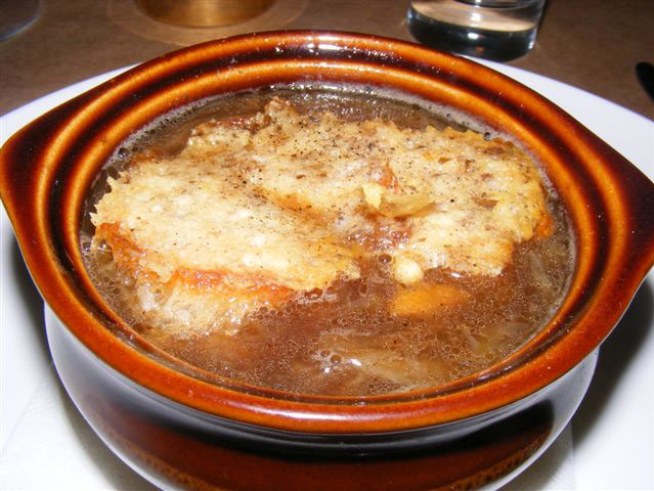 The Breslin's onion and bone marrow soup.
Where: April Bloomfield's Breslin at the Ace Hotel: No introduction needed. Sam Sifton called it "Hogwarts for Hipsters" and compared eating there to a date that maybe you don't want to turn into an exclusive thing, because the fat would kill you. (What, you want to live forever?)
What: The onion and bone marrow soup ($10) with parmesan toast. Start with a Venn diagram involving French onion soup, boeuf bourguignon and roasted bone marrow; the overlap is this meaty result. With every drain of your spoon, there's a coating of fat left on the metal. Try not to think about this same thing happening to your insides, and you'll spend some of the most tastebud-dazzling minutes of your life.
Wash it down with: A Breslin Aberdeen Ale ($9)
The Breslin, 16 West 29th Street; 212-685-9600