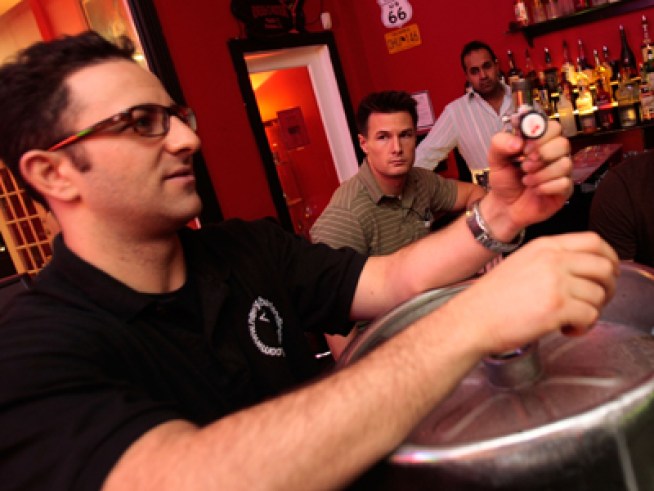 Getty Images
Take heart, beer-keg virgins! Chow.com's video guide will have you tapping right in no time.
Dining web destination Chow.com always has answers to our most burning questions (what is the difference between viking-smoked and bamboo-roasted sea salt?) and a way of making their fancypants foodstuff know-how seem all chummy and accessible to us plebes (see "What Up, Lambrusco?", about an obscure bubbly red from Emilia-Romagna).
But we may love their latest how-to the most: Just in time for Superbowl party prep, they've got a handy video guide to tapping a keg, which we suspect is very much aimed at first-timers. Chow provides useful intel for those not clear on the concept ("a keg is a cheap solution to satisfy a group of drinkers") and some advice on the elusive relationship between keg-tapping and masculinity ("you have nothing to prove with your pumping").