How Food Trucks Went From Hip to Over in 12 Steps
Thursday, Apr 15, 2010 | Updated 2:00 PM EDT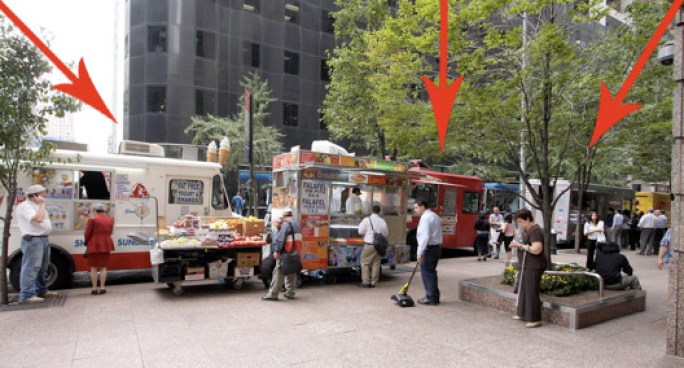 1. Street food is relegated to dirty water dogs, halal food, smoothie carts, and the like.
2. New artisan food trucks pop up as a way to serve high quality product with lower start-up costs.
3. Trend blossoms during recession while credit is tight
4. Inevitable clashes between old vendors and "hipster" vendors.
5. Inevitable clashes between brick and mortar shops and food trucks.
6. Blogs, desperate for content, mindlessly champion any new truck that comes along.
7. Courteney Cox plans food truck related sitcom.
8. Media corporations use food trucks for publicity stunts.
9. So do major liquor and food brands.
10. Artisan food trucks go brick and mortar.
11. Food truck owner awarded honors by major magazines.
12. BLT Restaurant Group launches burger truck this Saturday.