Good Deals: Raw Bar Happy Hour at Water Taxi Beach
How do you start the weekend off right? Sucking back 50-cent oysters and clams (plus $3 cocktails) on the water couldn't hurt.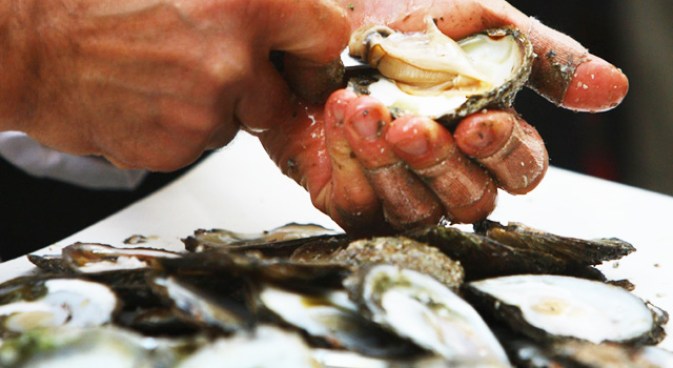 Daniel Berehulak/Getty Images
Get to Water Taxi Beach early on Thursday and Friday for 50-cent raw bar specials.
You already know you can get oysters and clams on the half-shell at the new South Street Seaport Water Taxi Beach snackery (along with other summery fare, like battered cod with chips and ice-cold watermelon). And those bivalves are all the tastier for being devoured from such a perfect on-the-water vantage point. But! The deal gets even sweeter during raw bar happy hour (possibly our favorite four words in the whole English language).
From 4 to 6PM on Thursdays and Fridays, the raw bar lures you with the promise of 50-cent oysters, clams and shrimp (the rest of the time, they're market price, which hovers around $3). Also? They knock $3 off cocktails (regularly $6-$12, now $3-$9) and beer – which, to be fair, is what you should probably be drinking with your bivalves for maximum summer-shack authenticity – is $3.
Water Taxi Beach, North Side of Pier 17 at South Street Seaporth