Gallery: Pigging Out at the Bacon Takedown
The porkiest cook-off ever went down at Radegast Beer Hall yesterday. Drool-inducing photos ahead.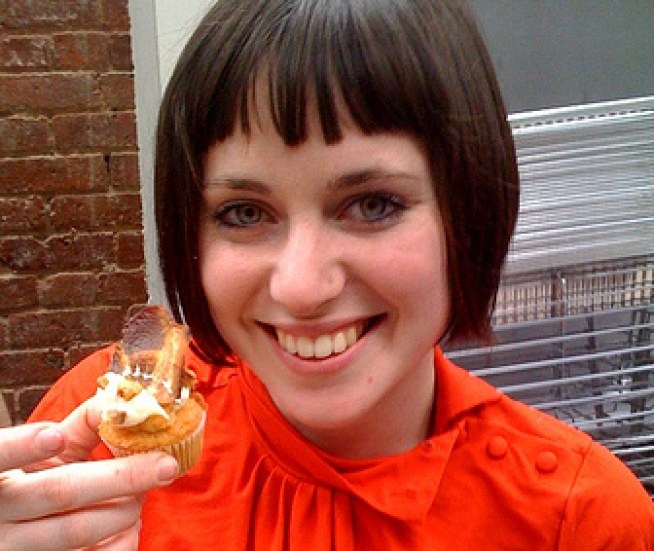 Rachel from Cupcakes Take the Cake/Flickr Creative Commons
Kumquat Cupcakery's Keavy Landreth, with her bacon cupcake.
We told you there was going to be mammoth pork action in Williamsburg this weekend, courtesy of the Iron Chef-esque Bacon Takedown cook-off at Radegast Hall and Biergarten. It didn't disappoint, as you'd expect from an evening spent sampling 30-odd dishes based on the most delicious thing ever.
From the pork cracklins (deep-fried while u wait!) with avocado crema, to home-cured fennel maple bacon, to bacon sloppy joes, to bite-sized bacon cupcakes from the Kumquat Cupcakery (pictured here), there was more than enough salty fatty goodness to go around. The winner? Bourbon bacon ice cream. Food bloggers Blondie & Brownie managed to take copious snaps of the proceedings with one hand while shoving as much bacon into their faces with the other -- check out the gallery here.