fashion
French Vogue's Sexy 2009 Calendar
Thursday, Dec 18, 2008 • Updated 7:02 AM EDT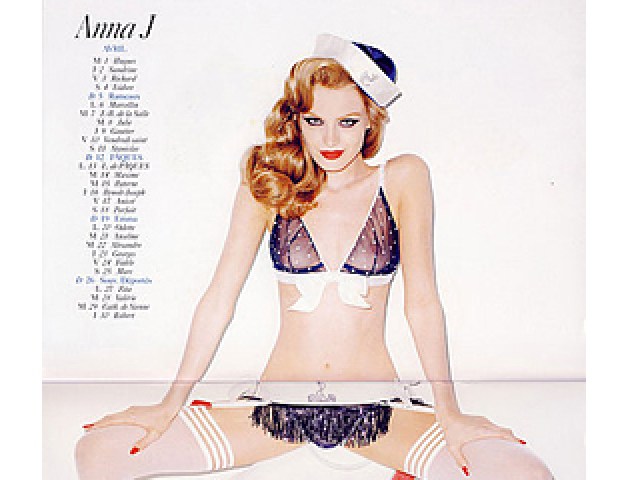 Photography by Terry Richardson for French Vogue
French Vogue's new 2009 calendar: hot!
Valerie Suter over at Refinery29 had the ingenious idea of doing a round-up of cool calendars for 2009, at which point we realized a huge oversight on our part in not highlighting the hell out of French Vogue's calendar for 2009. Le Calendrier—which comes out every year as a supplement to the magazine's December/January issue—featured fourteen ridiculously hot models dressed like pin-up girls.
The whole shebang was photographed by Terry Richardson and styled by French Vogue editrix Carine Roitfeld, and the whole thing is just so ... French, you know? Like, it's the most utterly unusable calendar—you can barely make out the name of the month and the way they list out the days of the week in each month in some unreadable italicized font all willy nilly is ... well, it makes it seem like they don't abide by things like dates. That and there's nipples. I mean, if we pinned this to our cubicle, we'd probably get away with it for a little while, but then someone dignified would walk by and we'd scramble to pull it down, blushing. Sigh. If only we, too, were French. The dirty-hot hair and makeup ... the long lunch breaks ... Anyway, you can see the complete calendar in a slideshow on Fashionologie's site right now.
Copyright NBC Owned Television Stations