Tonight: Hall & Oates Play Coney Island, Free
Philly's eighties pop icons bring it all back with a seaside stop on their Up Close & Personal tour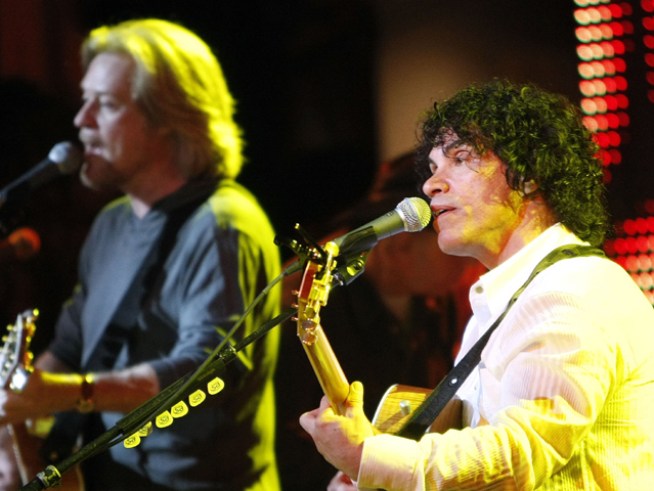 Getty Images
H&O sans 'stache is a bit like Journey without Steve Perry, but if we have to suffer a clean-shaven Oates to hear 'Maneater' live, so be it.
Quick, name a musical duo that could be described as the Hall & Oates of the '00s.
You can't, can you? That's because there isn't one. They broke the mold, people. Is it a coincidence that "(500) Days of Summer"'s I'm-in-love dance sequence is set to "You make My Dreams"? Hardly.
We don't care how many years have passed, or how much you mourn Oates' long-shaved moustache (why, Oates? was it us? did we say something?). If you're not transported to a more innocent (summer)time and place by the heady mix of Hall, Oates, and the seaside setting of Coney Island – where they're playing a free show, no less – you're pretty much dead inside.
Details
Seaside Summer Concerts Series presents Daryl Hall & John Oates: Up Close & Personal Tour
Thursday, August 6, 7:30PM
Asser Levy/Seaside Park, West 5th Street at Surf Avenue, Coney Island (across the street from the New York Aquarium)
Free; b.y.o. chairs
For more information, head to brooklynconcerts.com