Ben's Stache Bash For Kids
Updated 10:13 AM EDT, Wed, Nov 17, 2010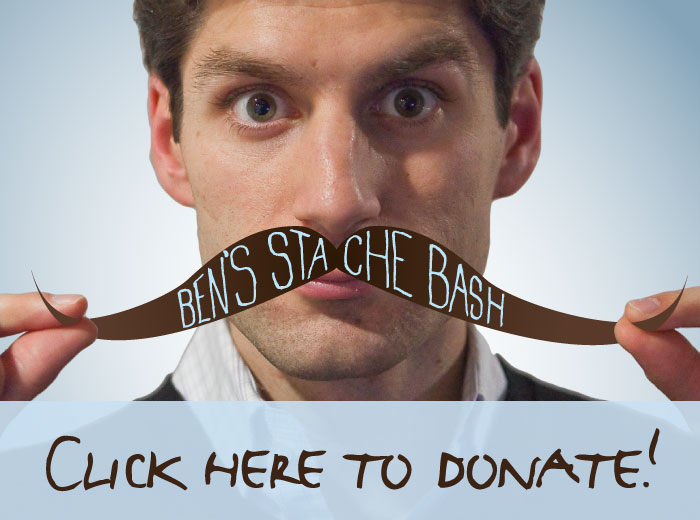 Hey guys! Join my Stache Bash and help Mustaches for Kids Long Island raise money for the Memorial Sloan-Kettering Cancer Center. Here's the deal, donate whatever you can, but just in case you need more incentive...

If you donate $150: I will come to your house and do basic chores for you, like raking.
If you donate $200: I will come over and make you and your family dinner.

If you donate $300: I will clean your house, be your pool boy and your personal massage therapist.

Regardless, let's get involved! Click here to donate. Watch the video.
First Published: Nov 11, 2010 12:19 PM EDT