Friday, Apr 3, 2009 | Updated 12:53 PM EDT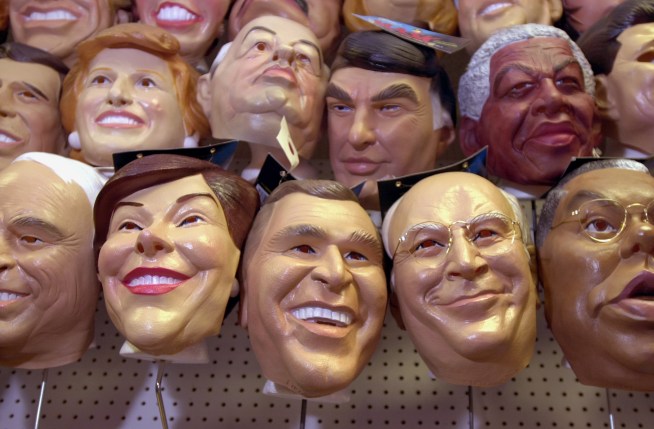 Getty Images
Witnesses say they could pick the driver out of this line-up. Of course, the driver was not actually Dick Cheney. Or was he? And he wasn't wearing a mask. Or was he?
Plainville police are looking for a hit-and-run driver who may bear a striking resemblence to former Vice President Dick Cheney.
The man was driving a silver Chevy Tahoe or similar SUV that hit a man and a dog along Broad St. Tuesday night.
Kris Godlewski, 46, suffered non life-threatening injuries. The dog was hurt as well, and treated at a local animal hospital.
Witnesses say the driver was an older, balding man with white hair and glasses, and looked like Dick Cheney.
The SUV had a license plate began with the letters WJC, witnesses told police.